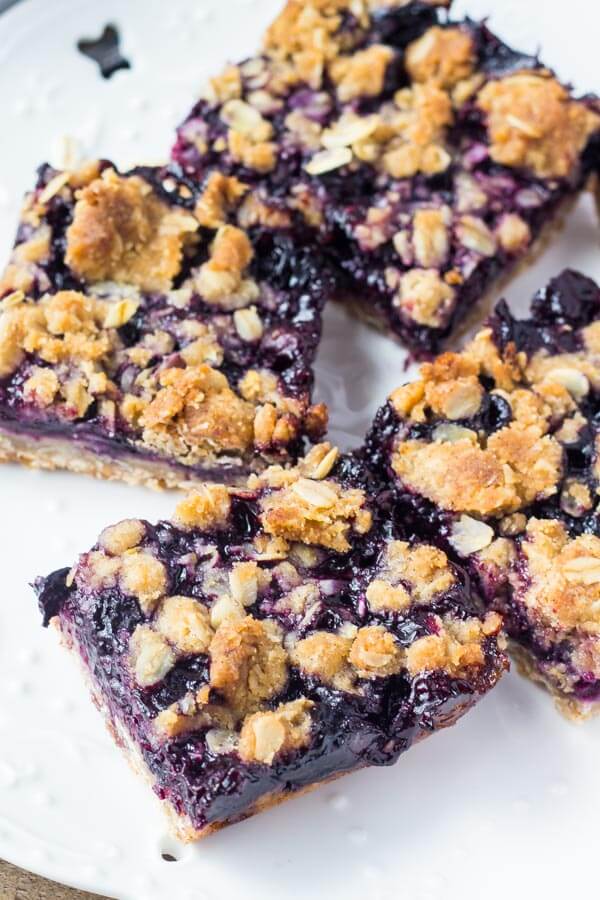 Crust:
3 cups almond meal
1 Cup The Grain Market Rolled Oats
2 tbsp milk
¼ cup coconut oil, room temp.
¼ cup honey or maple syrup
1 tsp vanilla
⅛ tsp salt
Filling:
3 cups fresh blueberries
½ cup water
¼ cup lemon juice
Zest from lemon
¼ cup honey or maple syrup
2 tbsp tapioca flour
Pinch of salt
Preheat oven to 350 F. and spray 8 x 8 pan with cooking spray. 
Mix crust ingredients together. 
Take ⅔ of the mixture and press evenly in the prepared pan. 
Bake crust at 350 for 10 minutes. Remove from oven and cool. 
Place all filling ingredients into a medium saucepan. Bring to boil, stirring frequently. 
Once boiling turn heat to low and simmer for 10 - 15 minutes. 
Once the filling has thickened pour over crust. Spread the rest of the crust mixture over the filling and bake another 10 minutes. 
Let set for 20 minutes. 
Place in the fridge for at least 2 hours before serving. 
Serve with whipped topping or vanilla ice cream.