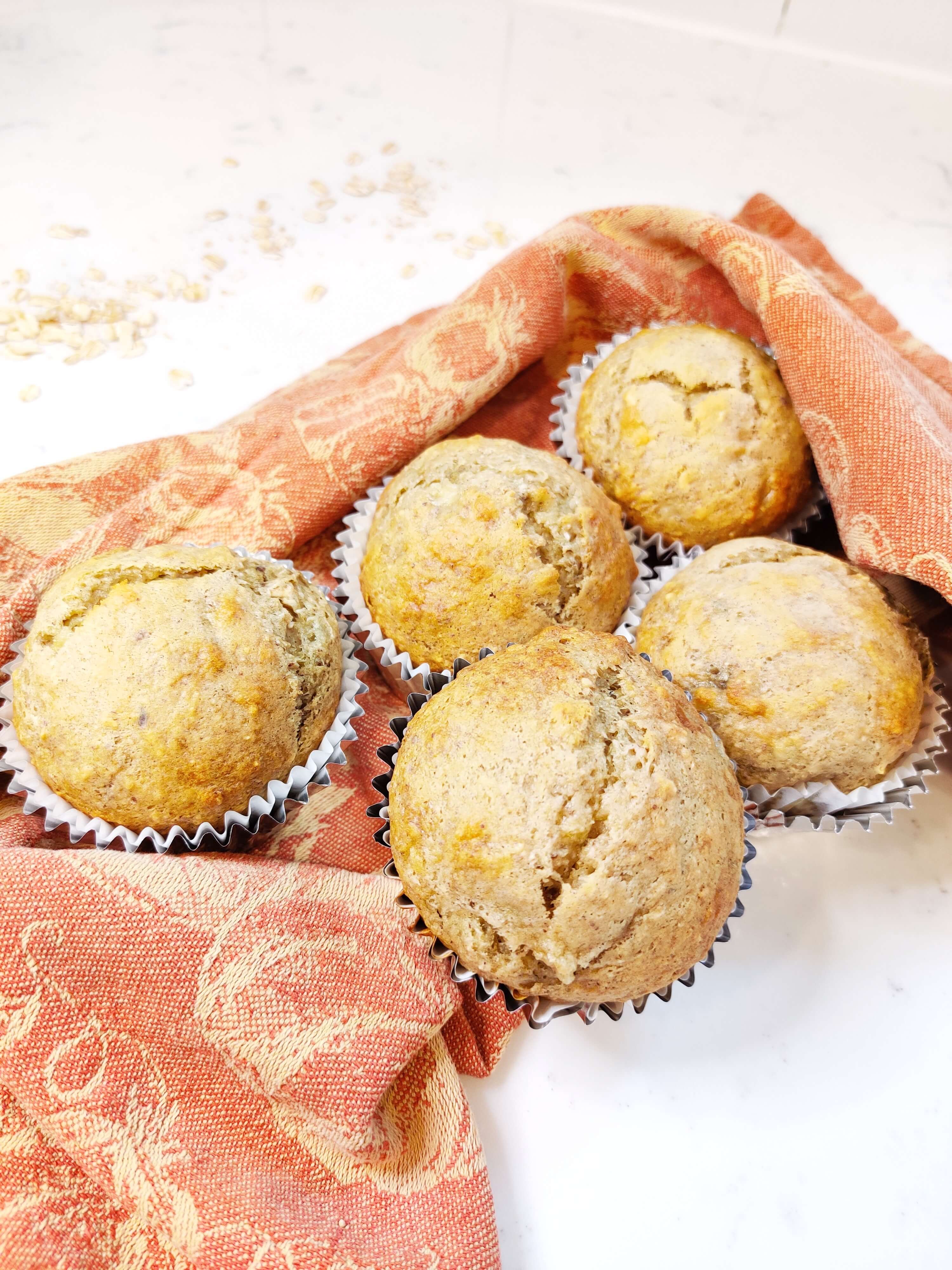 4 extra ripe bananas
1 tablespoon The Grain Market Flax Seeds, ground fine
1/2 cup The Grain Market Rolled Oats, ground fine
2 handfuls The Grain Market Rolled Oats
3/4 cup flour
1/2 cup sugar
1/2 teaspoon salt
1 teaspoon baking powder
1 teaspoon baking soda
1/4 teaspoon cinnamon
12 muffin cups
In medium bowl mash bananas well.
Add remaining ingredients and mix until combined.
Spoon mixture into muffin cups, filling each cup about 3/4 of the way full.
Place the muffin tin in the oven and bake @350 for 12 - 15 minutes.
Enjoy!!