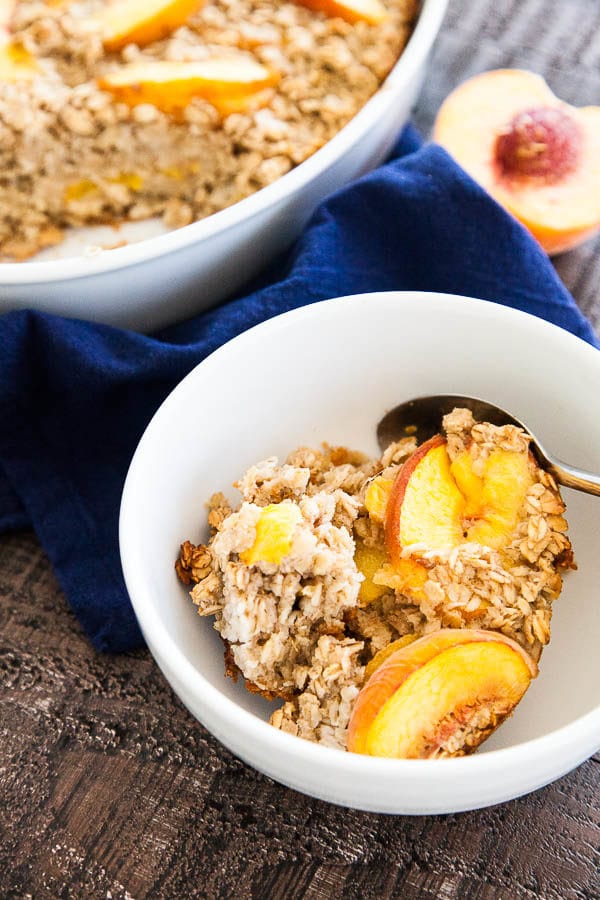 4 Cups of The Grain Market Rolled Oats
2 Cups of Almond MIlk
1 Tsp Vanilla
1 Tsp Cinnamon
2 Tbsp Honey
½ Tsp Salt
1 Tbsp Coconut Oil
½ Tsp Baking Powder
1 Cup Diced Peaches

Combine all ingredients. 
Pour into baking dish. 
Bake at 350 for 45 minutes or until golden brown. 
Serve warm with sliced peaches and a drizzle of cream.