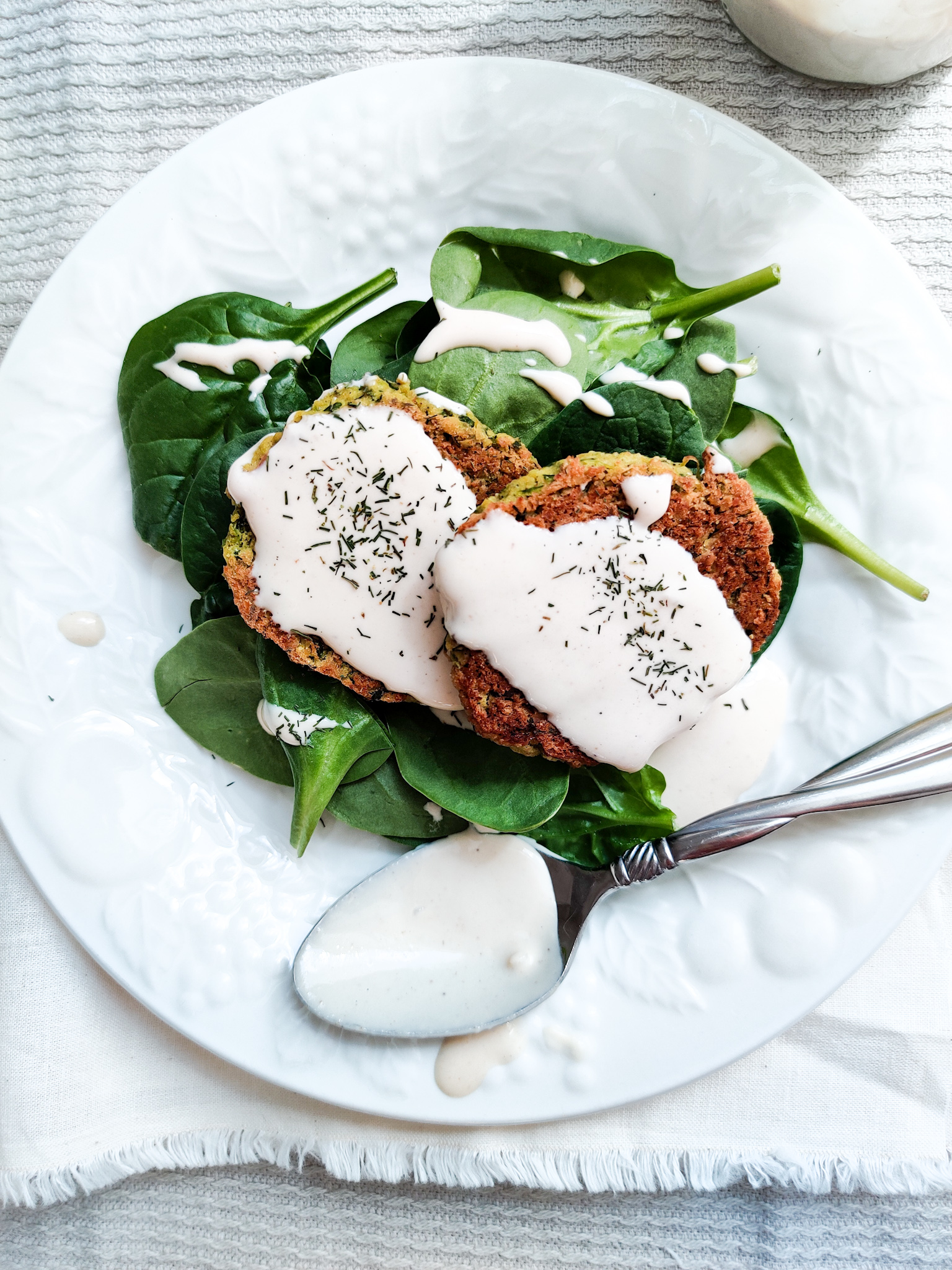 1 bunch of parsley
2 cans chickpeas, drained and rinsed
1/2 cup finely chopped onion
 1 1/2 teaspoons minced garlic
1- 3 slices of jalapeno
1 teaspoon cumin
1 teaspoon salt
1/2 teaspoon cardamom
1/4 teaspoon black pepper
1/2 teaspoon baking powder
3 tablespoons of ground, The Grain Market Rolled Oats
3 tablespoons coarse cornmeal
Preheat oven to 350 degrees. 
Combine parsley, onion, garlic, and jalapeno in the blender. Process just until chopped fine. 
To the blender add chickpeas. Blend until the mixture starts to combine, but is still a bit chunky.
Place mixture into a medium-sized mixing bowl. Add cumin, salt, pepper, cardamom, and baking powder. Mix to combine.
To the mixture add 3 tablespoons of cornmeal. Mix to combine. 
To the mixture add ground oats 1 tablespoon at a time until the mixture can easily be formed into patties or balls. Add more ground oats if needed. 
Form into patties and place on a baking sheet prepared with parchment paper. 
Bake at 350 degrees for about 20 - 25 minutes or until patties are nicely browned. 
Enjoy!