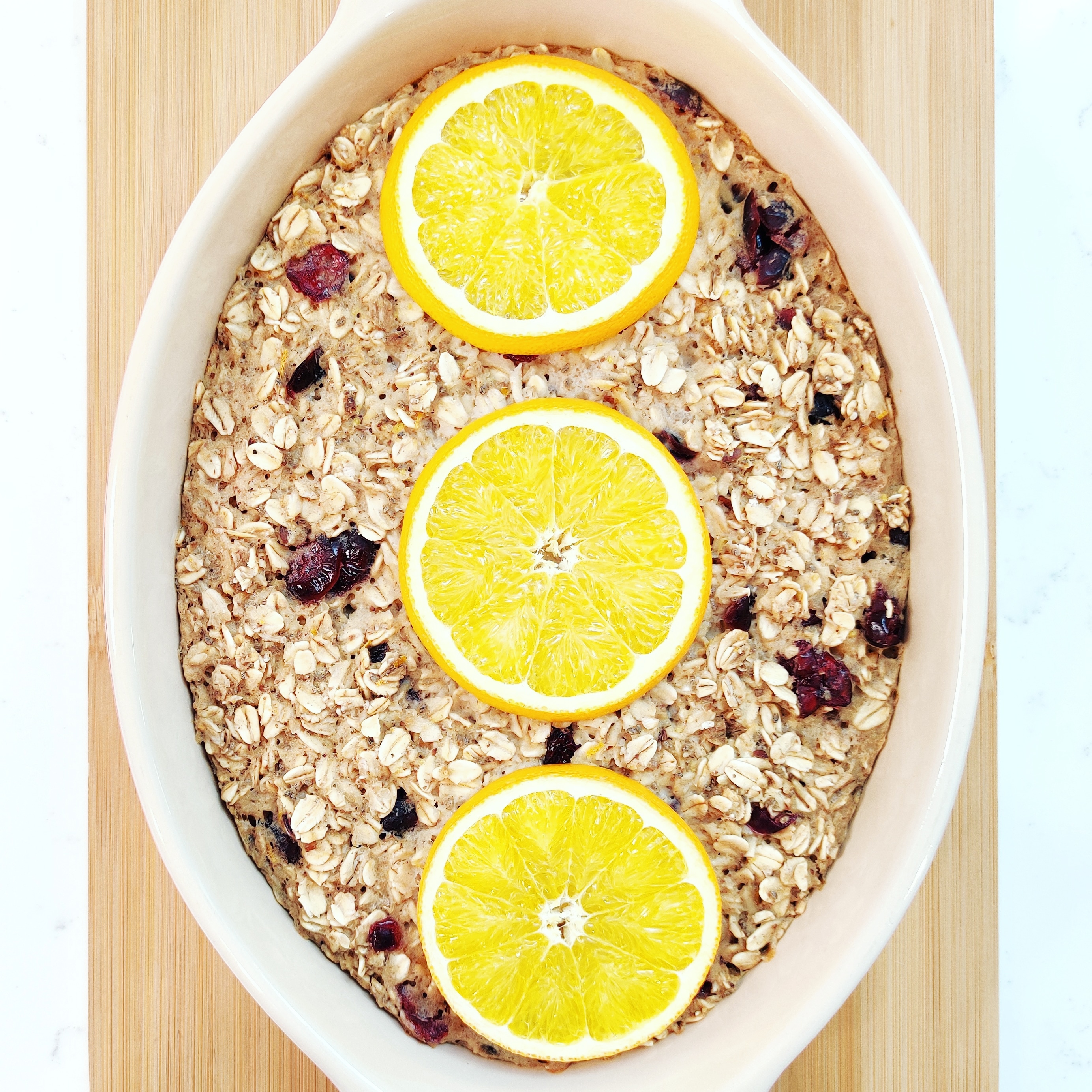 2 cups of The Grain Market Rolled Oats
2 tablespoons The Grain Market Flax Seeds, ground fine
1 tablespoon of The Grain Market Chia Seeds
Zest and juice of one orange
1/2 cup apple sauce
1 teaspoon vanilla
1 teaspoon salt
1 teaspoon baking powder
3/4 cup dried cranberries
2 tablespoons of brown sugar
1 1/2 cup of almond milk
In a mixing bowl combine rolled oats, ground flax, chia seeds, salt, brown sugar, dried cranberries and baking powder. Mix well.
To dry ingredients add orange zest, orange juice, apple sauce, vanilla and almond milk. Add additional milk if needed. The mixture should be soupy not too dry. 
Spray baking dish with a non-stick spray. Pour mixture in prepared baking dish. Bake at 350 for 30 minutes.
Garnish with a drizzle of cream or syrup.