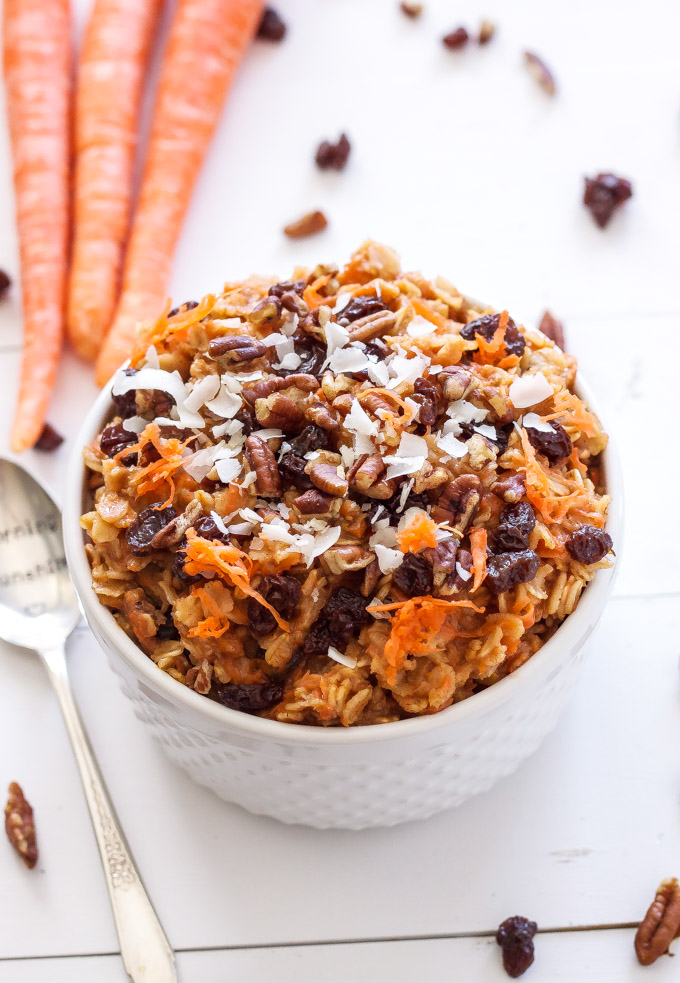 2 cups The Grain Market Rolled Oats
½ cup shredded carrots
½ cup canned crushed pineapple in juice, strained
½ tsp cinnamon
1 tsp vanilla
1 tbsp The Grain Market Flax Seed, Ground
2 cups unsweetened almond milk
¼ cup maple syrup
Pinch of sea salt
Glaze:
2 tbsp powdered sugar
1 tbsp almond milk
1 tsp vanilla
Preheat oven to 375 F. 

Combine all ingredients for oatmeal in a large bowl and mix well. Pour into sprayed baking dish. 

Bake for 50 - 60 minutes. The oatmeal should be soft to the touch and lightly browned when done. 

While oats are baking combine powdered sugar, almond milk, and vanilla.

Remove oats from the oven, let rest 5 minutes. 

Drizzle with glaze and enjoy with additional toppings.