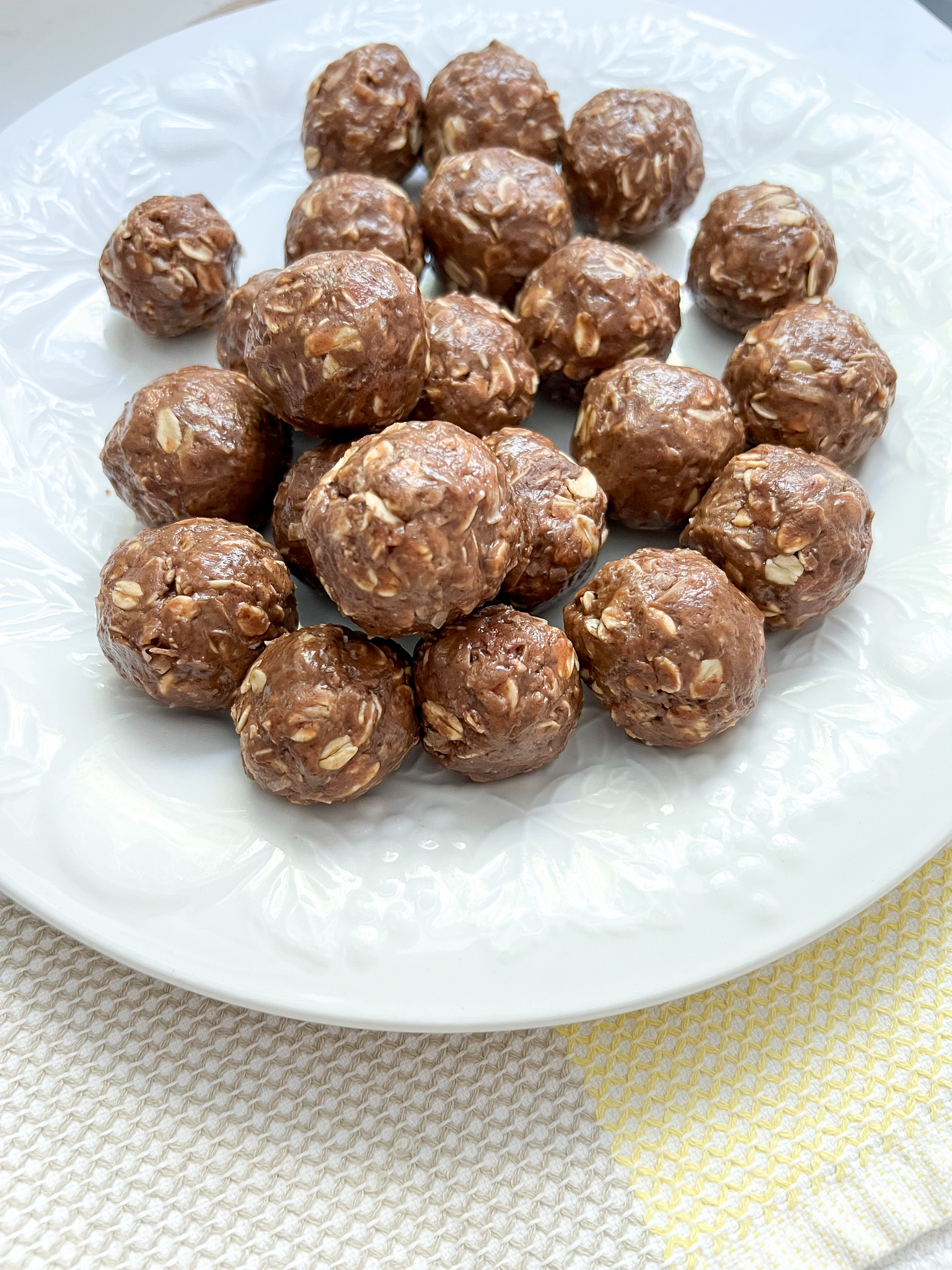 1 cup The Grain Market Rolled Oats
1/2 cup ground, The Grain Market Flax Seed
2/3 cup shredded coconut
1/2 cup smooth peanut butter
1/3 cup honey
1 teaspoon vanilla
1/2 cup chocolate chips
Combine all ingredients except the chocolate chips in a large mixing bowl.
Mix until well combined. 
Add chocolate chips to the mix.
Form into 1-inch bites. 
Enjoy!
Options: melt honey before adding to the mixture, add chocolate chips while the mixture is warm. The chocolate will melt and incorporate into the bites. Store in an air-tight container in the fridge.