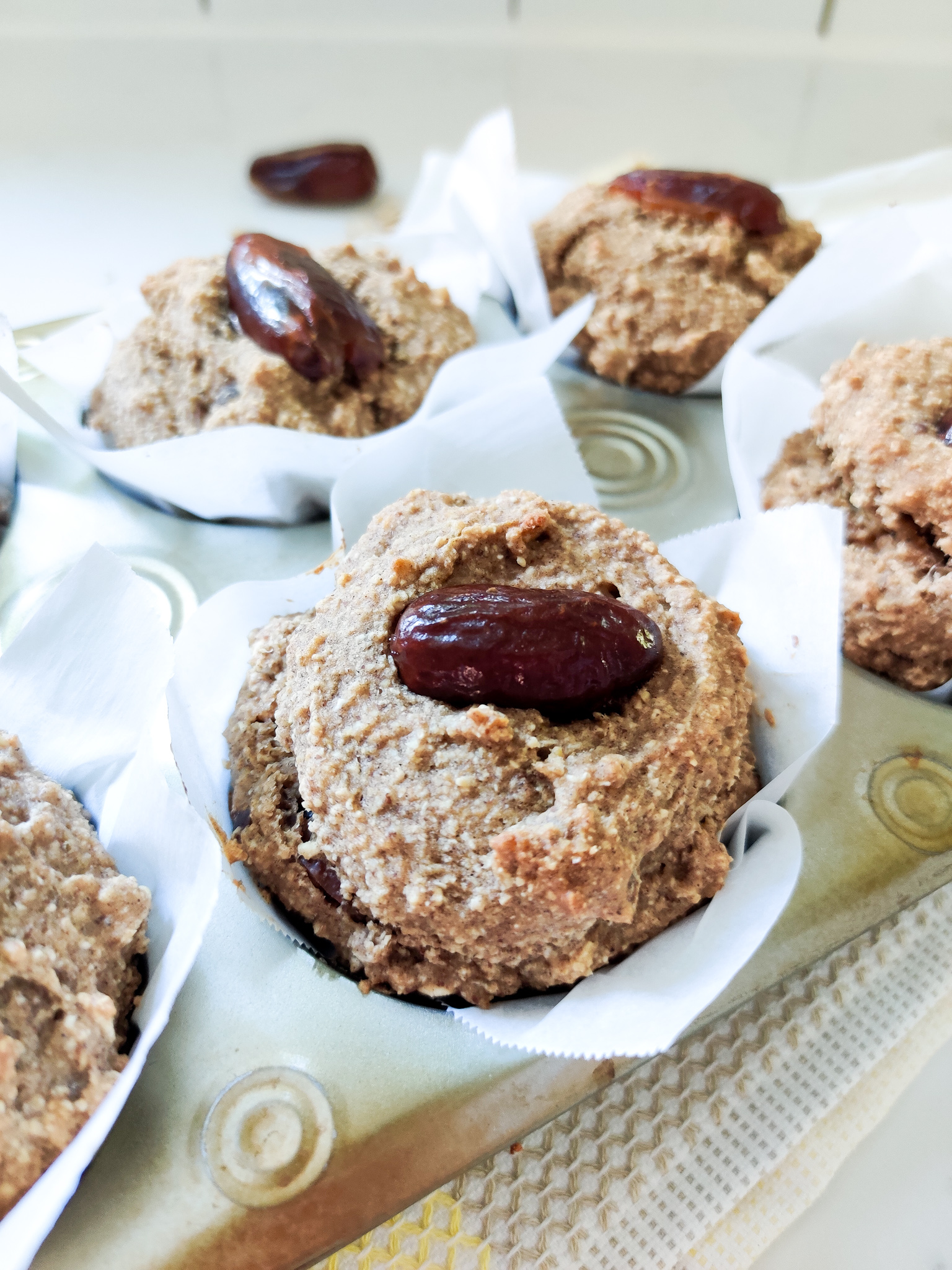 2 cups ground, The Grain Market Rolled Oats
1 tablespoon ground, The Grain Market Flax Seed
1/4 cup

The Grain Market Rolled Oats

1 teaspoon baking powder
1/3 cup sugar
1/2 teaspoon baking soda
1/2 teaspoon salt
1 teaspoon vanilla
1 teaspoon cinnamon
pinch of nutmeg
1 heaping cup of apple sauce
2 tablespoons coconut milk
12 - 15 pitted dates
Preheat oven to 350 degrees.
In a large mixing bowl combine all of the dry ingredients. Mix well.
To dry ingredients add vanilla, apple sauce, and coconut milk. Stir just until combined.
Set aside 6 - 8 dates to place on the top of the muffins. Chop the remaining dates into small chunks.
Gently fold the chopped dates into the muffin mixture.
Scoop mixture into prepared muffin pan filling each muffin about 3/4 of the way full. Place a date on each muffin.
Bake for about 20 minutes or until firm to the touch and golden brown.
Enjoy!