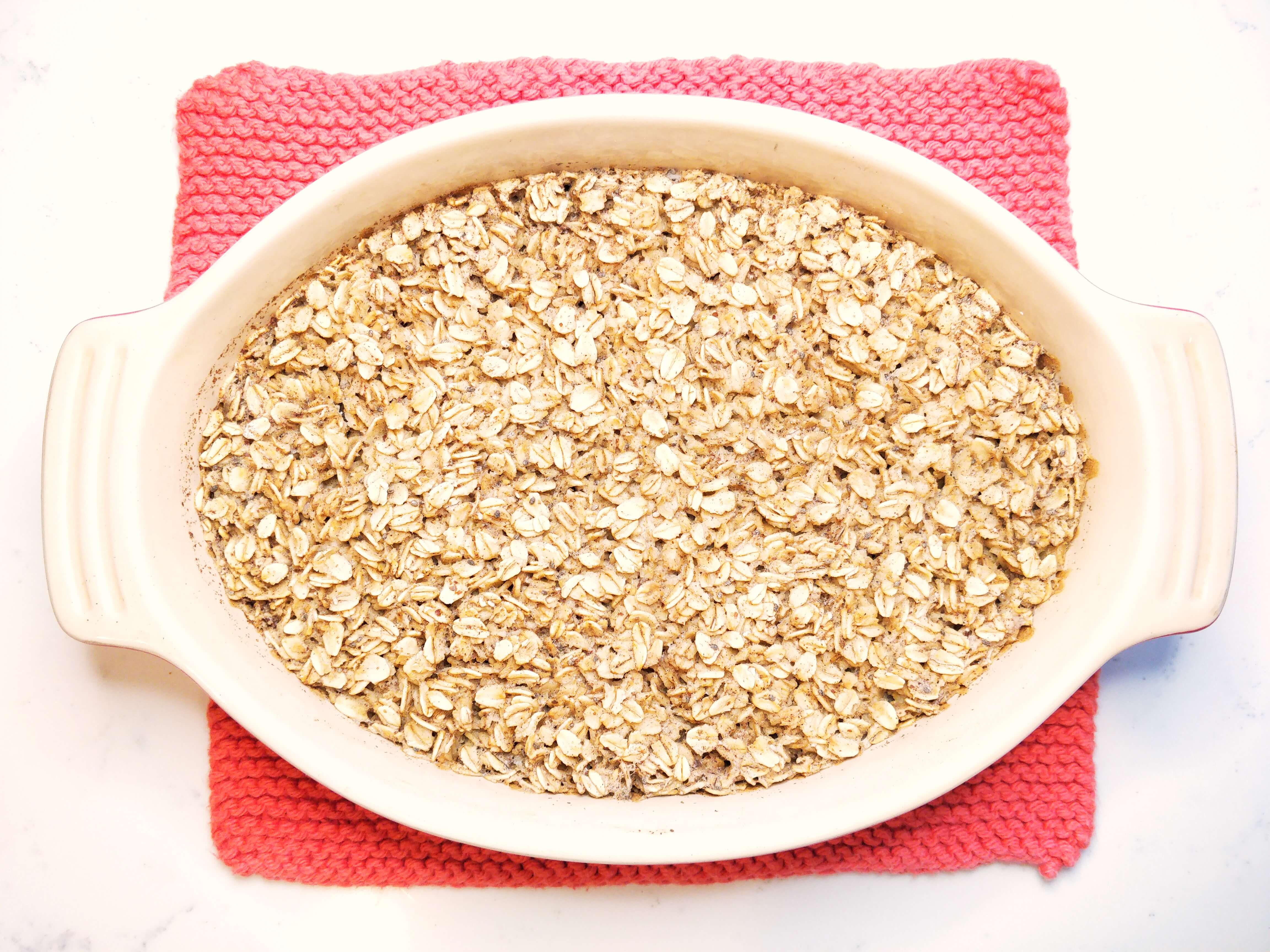 2 Large Eggs

½ Cup Packed Brown Sugar

½ Tbsp Baking Powder

½ Tbsp Vanilla

1 Tsp Cinnamon

¼ Tsp Salt

¼ Cup Melted Butter

1 ¼ Cup Milk of Choice

3 Cups The Grain Market Rolled Oats
Grease 8 in square baking dish and set aside. 

In bowl whisk eggs, then add brown sugar, baking powder, vanilla, cinnamon, and salt. Whisk in melted butter and milk. Add the oats and stir to coat. 

Transfer to baking dish. Preheat oven to 350 F. Bake uncovered for 30 minutes or just until set in the center. 

Serve warm with milk, yogurt, fruit, and any toppings of your choice.