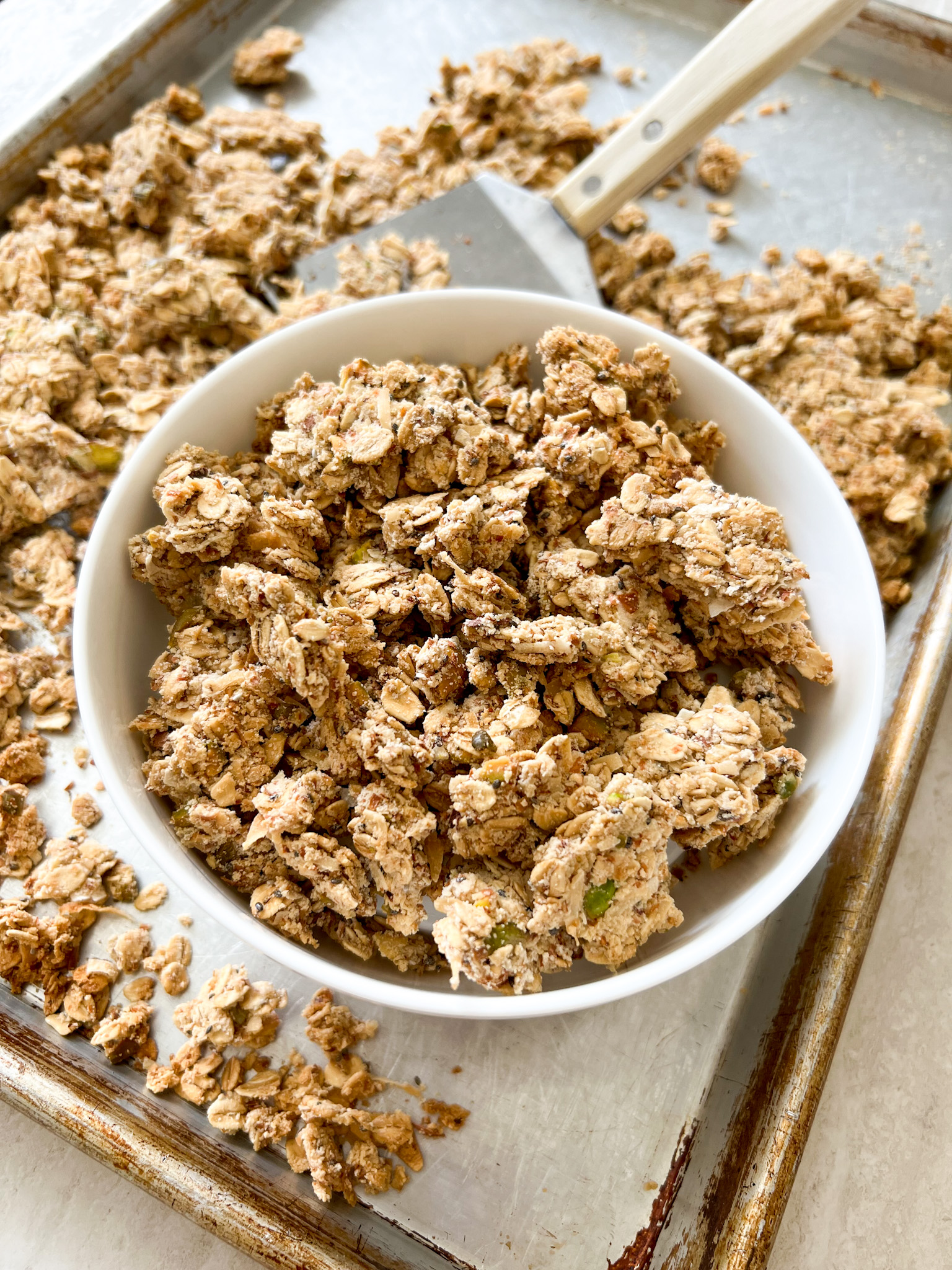 almond pulp (I used pulp from about 1 cup of whole almonds)
2 cups of The Grain Market Rolled Oats
2 tablespoons The Grain Market Chia Seeds
1 tablespoon ground, The Grain Market Flax Seed
1/4 cup pistachios, chopped
1/2 cup shredded coconut
1/2 teaspoon salt
2 teaspoons vanilla
1/2 - 3/4 cup honey, melted
Preheat the oven to 325 degrees.
In a large mixing bowl combine almond pulp, oats, chia seeds, ground flax, pistachios, salt, and coconut.
To the dry ingredients add vanilla and honey.
Mix until mixture starts to come together adding a bit more honey as needed. It should be more crumbly than sticky.
Pour the mixture onto a prepared cookie sheet and form a thin layer to ensure clumps form.
Place in the oven and bake for 10 - 15 minutes or until the top is slightly toasted. Then turn the oven to 225 degrees and continue to cook for about 30 minutes.
Remove from oven when the mixture is nice and dry. Let cool completely before breaking into clusters.
Enjoy!