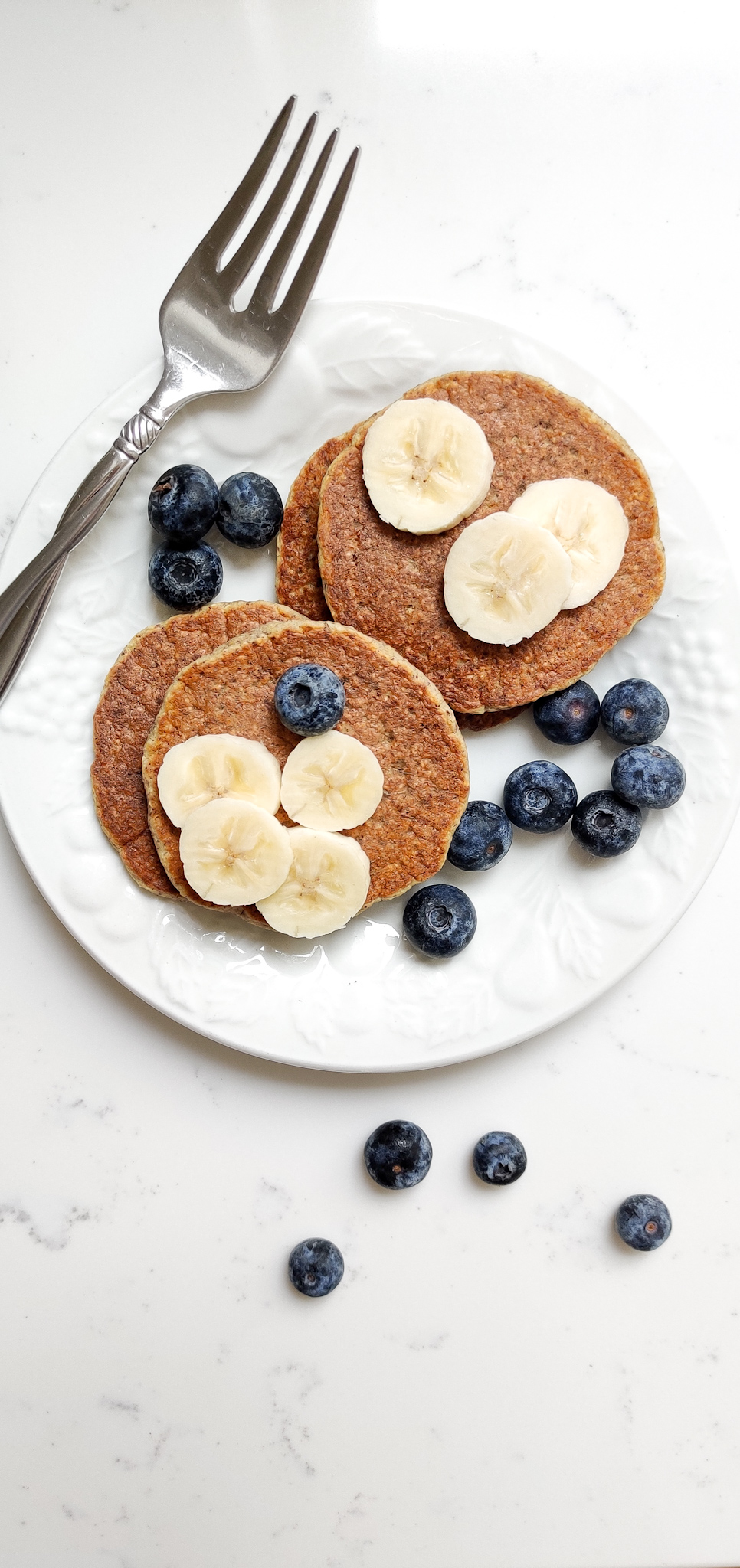 1 1/2 cup ground, The Grain Market Rolled Oats
2 tablespoons ground, The Grain Market Flaxseed
1 tablespoon corn starch
1/2 teaspoon salt
1 teaspoon baking soda
1 teaspoon baking powder
1 cup almond milk
1/3 cup apple sauce
1 tablespoon maple syrup
In a small mixing bowl combine ground flaxseed with 6 tablespoons of water. Let rest for 5-10 minutes.
In a large mixing bowl combine oat flour, flax egg, corn starch, salt, baking soda, baking powder. Mix well.
Add milk, apple sauce, and maple syrup to the oat flour mixture. Stir to combine. Let rest for 2-3 minutes.
On a hot griddle pour about 1/3 cup batter for each pancake. Let cook until bubbles form. 
Flip pancake and cook until golden brown and fluffy. 
Serve with hot syrup and fresh fruit.