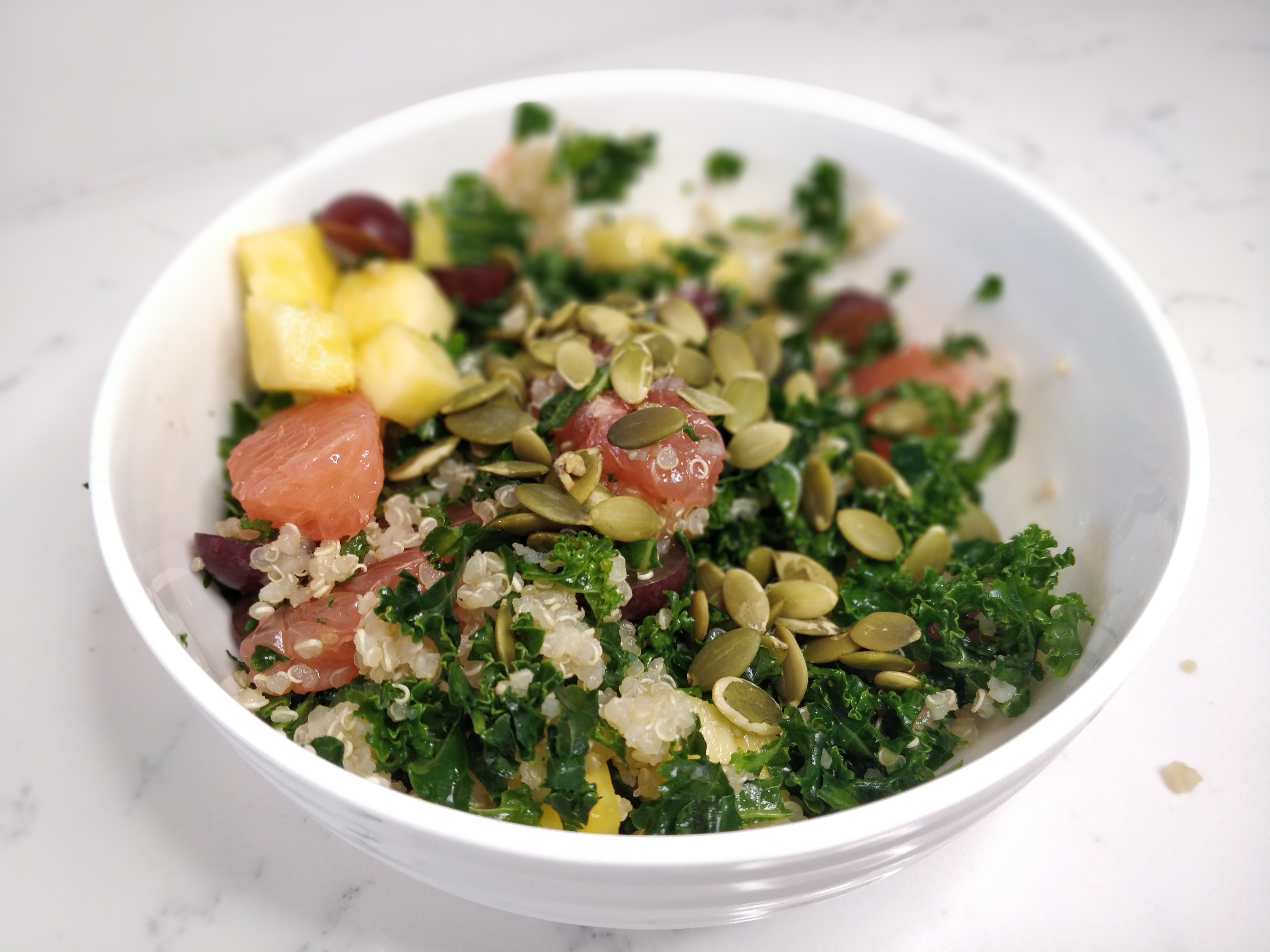 1/2 bunch of kale, thinly sliced and massaged with a bit of olive oil and salt
1 grapefruit
1/2 cup fresh pineapple
1/2 cup grapes
3/4 cup cooked The Grain Market Quinoa
1/4 cup pumpkin seeds
1/4 cup canola oil
2 tablespoons rice wine vinegar
1 teaspoon sugar
1/2 tsp salt
1/4 tsp pepper
In a mason jar combine oil, vinegar, sugar, salt, and pepper. Shake well to combine.
In a mixing bowl combine kale, grapefruit, pineapple, grapes, quinoa, and pumpkin seeds. Mix well. Top with dressing. Garnish with extra seeds and fruit.