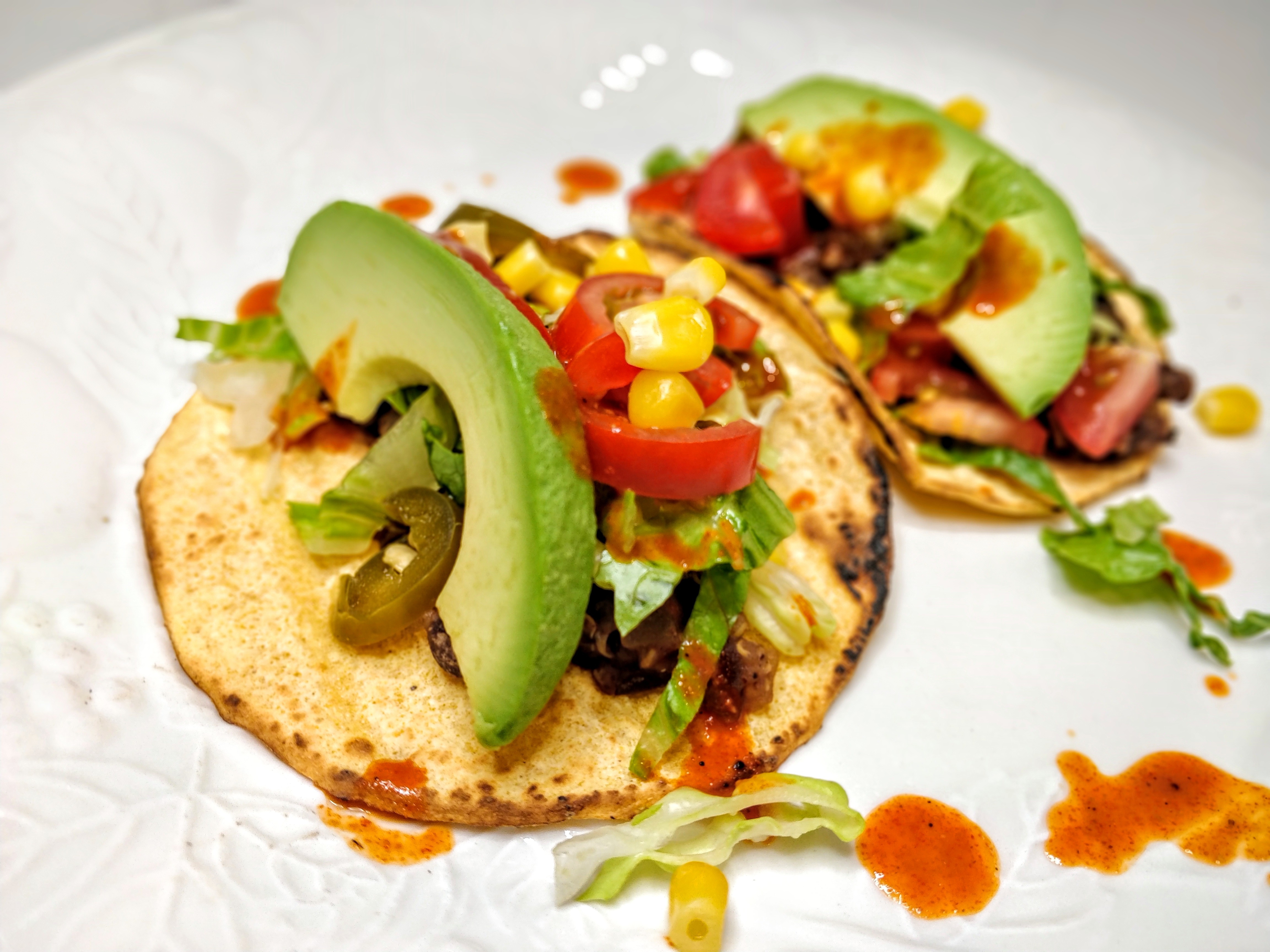 2 cans black beans, rinsed well
1 cup cook The Grain Market Quinoa
1/2 onion minced
2 teaspoons minced garlic
1 teaspoons cumin
2 teaspoon chili powder
1/2 teaspoon salt
4 beef bullion cubes
1/2 cup of water
Drizzle large pan with oil and heat. Add onions and garlic. Cook for 3 minutes.
Add black beans. Using a potato masher slightly break up beans.
Add remaining ingredients. Mix well.
Simmer for 5 - 10 minutes until mixture is heated through.
Place in taco shell of choice. Garnish with lettuce, olives, tomatoes, guacamole, and hot sauce.