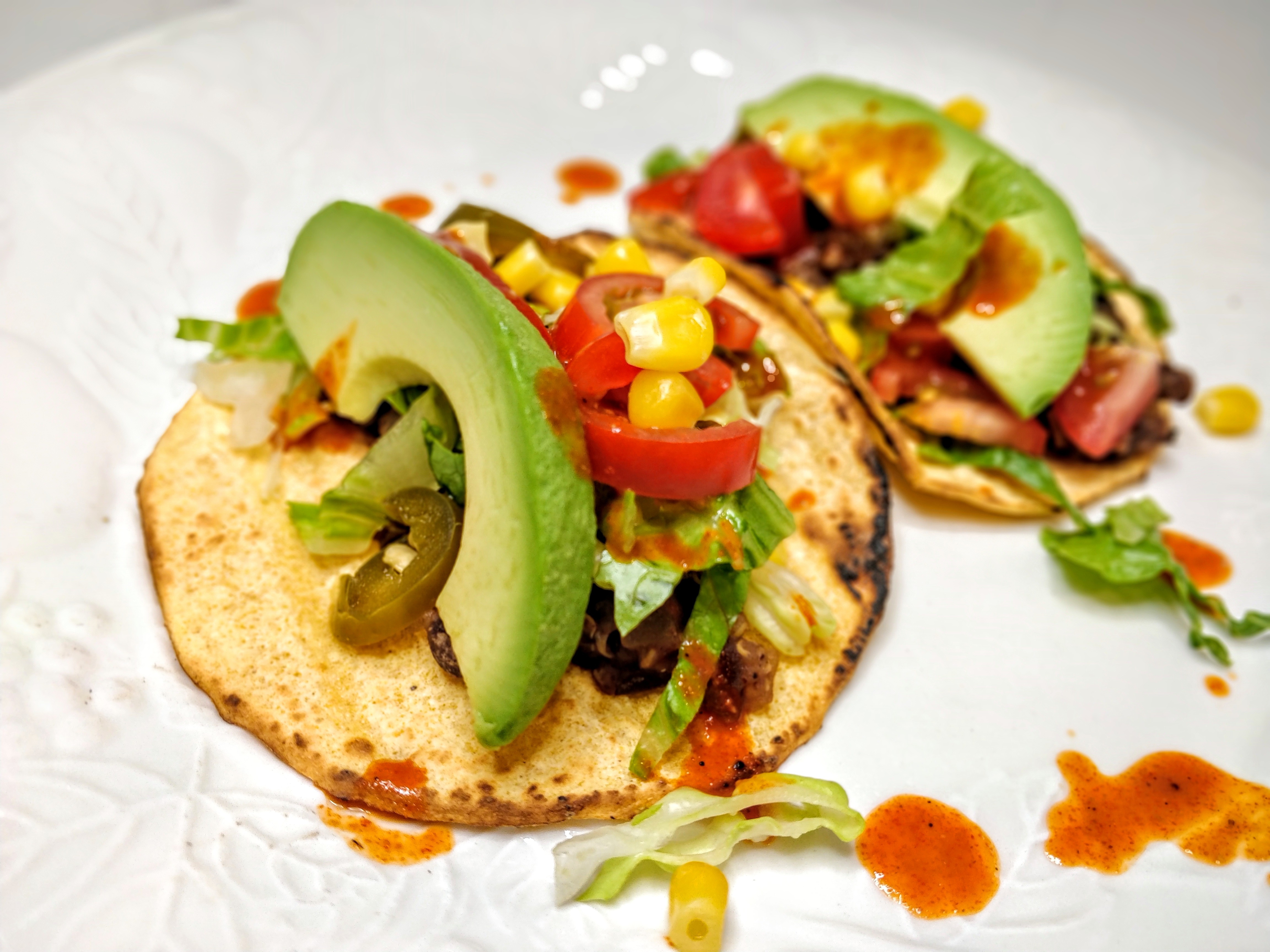 2 cans black beans, rinsed well
1 cup The Grain Market Quinoa
1/2 onion minced
2 teaspoons minced garlic
1 teaspoon cumin
2 teaspoon chili powder
1/2 teaspoon salt
1 teaspoon better than bouillon 
1/2 cup of water
Rinse quinoa. Add 2 cups of water to a pot along with quinoa. Bring water and quinoa to a boil. After 1 -2 minutes turn the temperature down to low and let quinoa finish cooking for about 15 minutes or until water is absorbed.
While quinoa is cooking add onions and garlic to a large pot and saute in a small amount of water until onions become soft.
Add black beans to the mixture and continue cooking until beans are warmed through.
Using a potato masher slightly break up beans.
Add remaining ingredients. Mix well.
Simmer for 5 - 10 minutes until mixture is heated through.
Place in taco shells of choice. Garnish with lettuce, olives, tomatoes, guacamole, and hot sauce.