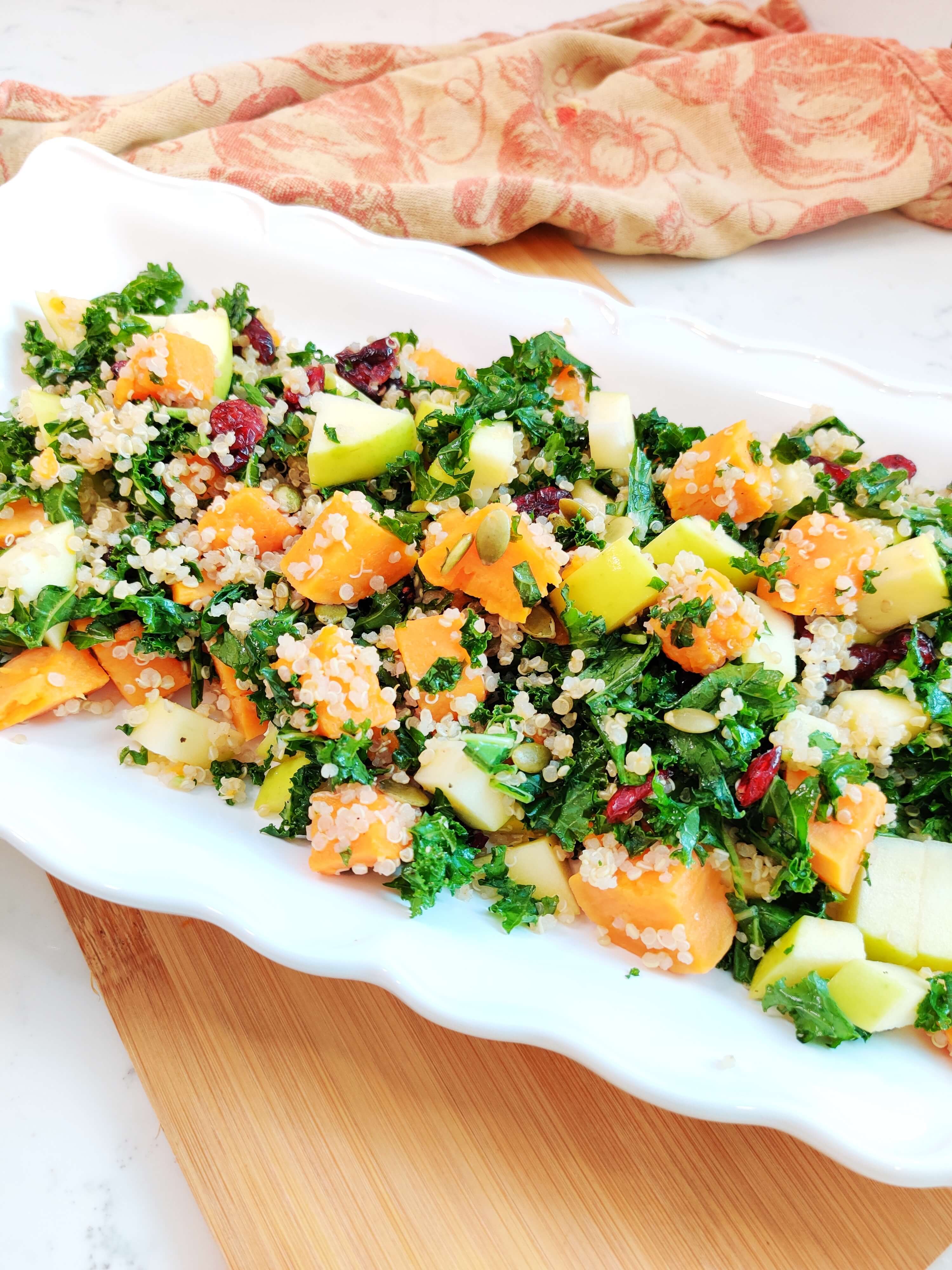 1 bunch kale
2 small or 1 large roasted sweet potato, diced
1 cup The Grain Market Quinoa, prepared
1 golden delicious apple, diced
1/2 cup dried cranberries
2 tablespoons The Grain Market Pumpkin Seeds
1/8 cup canola oil
2 1/2 tablespoons of apple cider vinegar
1 teaspoon sugar
1/2 teaspoon salt
1/8 teaspoon pepper
Slice Kale finely.
Massage kale with a small drizzle of olive oil and sea salt.
Add sweet potato, apple, dried cranberries, quinoa, and pumpkin seeds. 
Toss Gently.
In a jar add oil, vinegar, sugar, salt, and pepper. Shake to combine.
Pour dressing over kale mixture and toss to cover.
Enjoy!