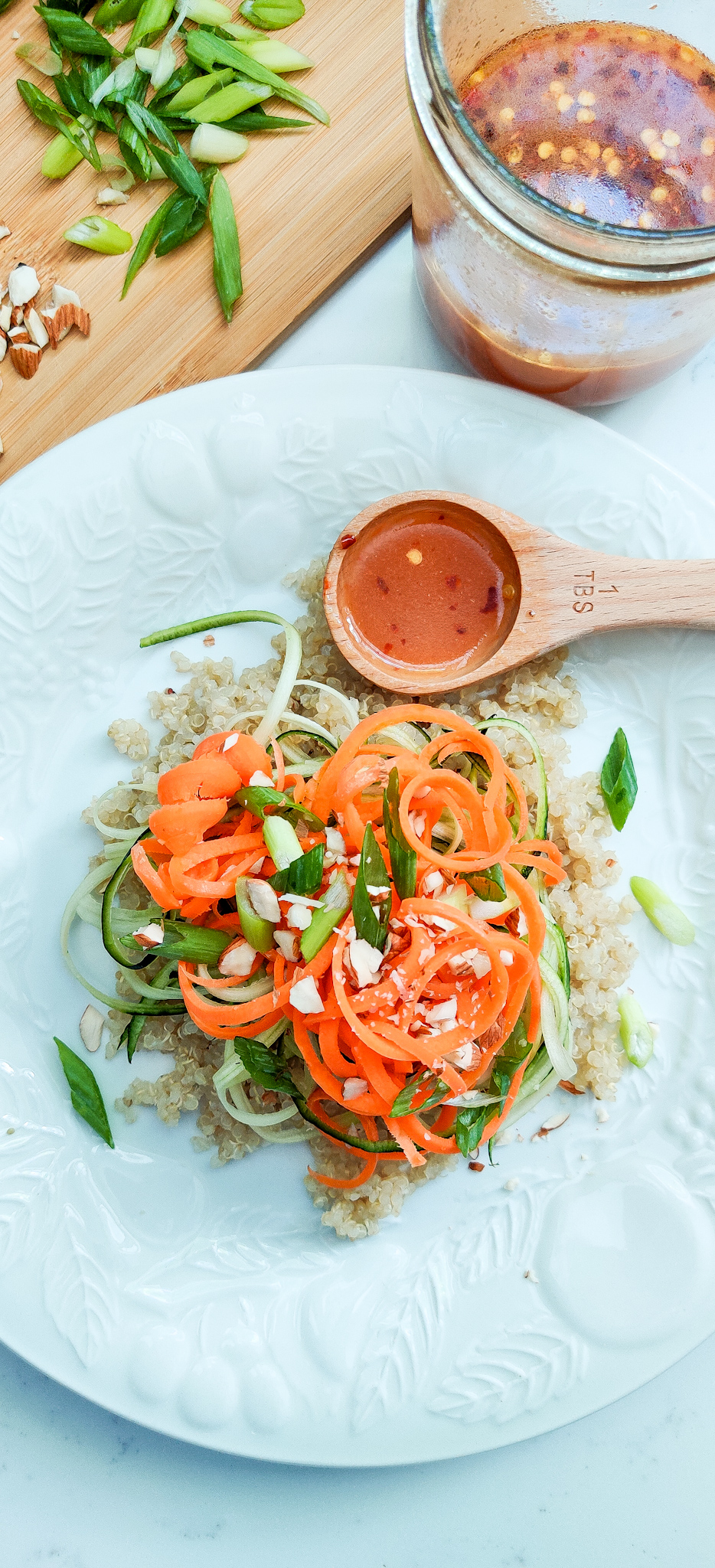 1 carrot spiralized
1 zucchini spiralized
1 cup prepared, The Grain Market Quinoa
1 small handful of almonds, chopped
2 - 3 green onions sliced
1/4 water
2 tablespoons apple cider vinegar
1 drizzle of olive oil
1 lemon, juiced
1/4 teaspoon ground ginger
1/4 teaspoon garlic powder
1/2 tsp red pepper flakes
1 teaspoon sriracha
Prepare carrot, zucchini, almonds, and onions. Set aside.
In a small glass jar combine water, vinegar, oil, lemon juice, ginger, garlic, red pepper flakes, and sriracha. Stir until well combined. 
Add a tablespoon or two of the sauce to the quinoa and mix until the quinoa is coated.
To assemble place sweet and spicy quinoa on a plate. Top with carrots and zucchini. Drizzle a bit more sweet and spicy sauce on top. 
Garnish with almonds and green onions.