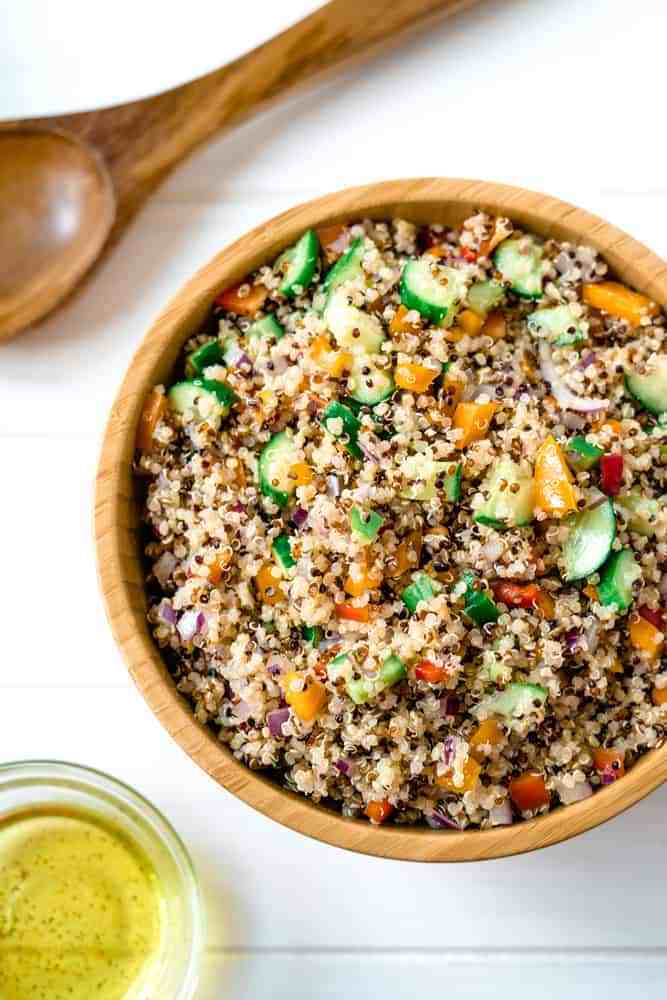 salt and pepper to taste
1/4 cup honey
1/4 cup olive oil
1/3 cup white wine vinegar
1/2 cup red onion finely chopped
1 cup cucumber chopped (peel on)
1 1/2 cup red and or yellow sweet bell peppers chopped
2 cups water
1 cup The Grain Market Quinoa, rinsed
Add quinoa to water, bring to boil. Reduce heat to medium and simmer covered for 15 minutes or until all of the liquid has been absorbed. Fluff with fork. Let rest.
 Chop red onion, bell peppers and cucumber.
In a small bowl add olive oil, vinegar, honey. Mix well.
Once quinoa is cooled remove from stove and empty into a large bowl.
Add peppers, onion and oil and vinegar mixture, mix well.
Add salt and pepper to taste.