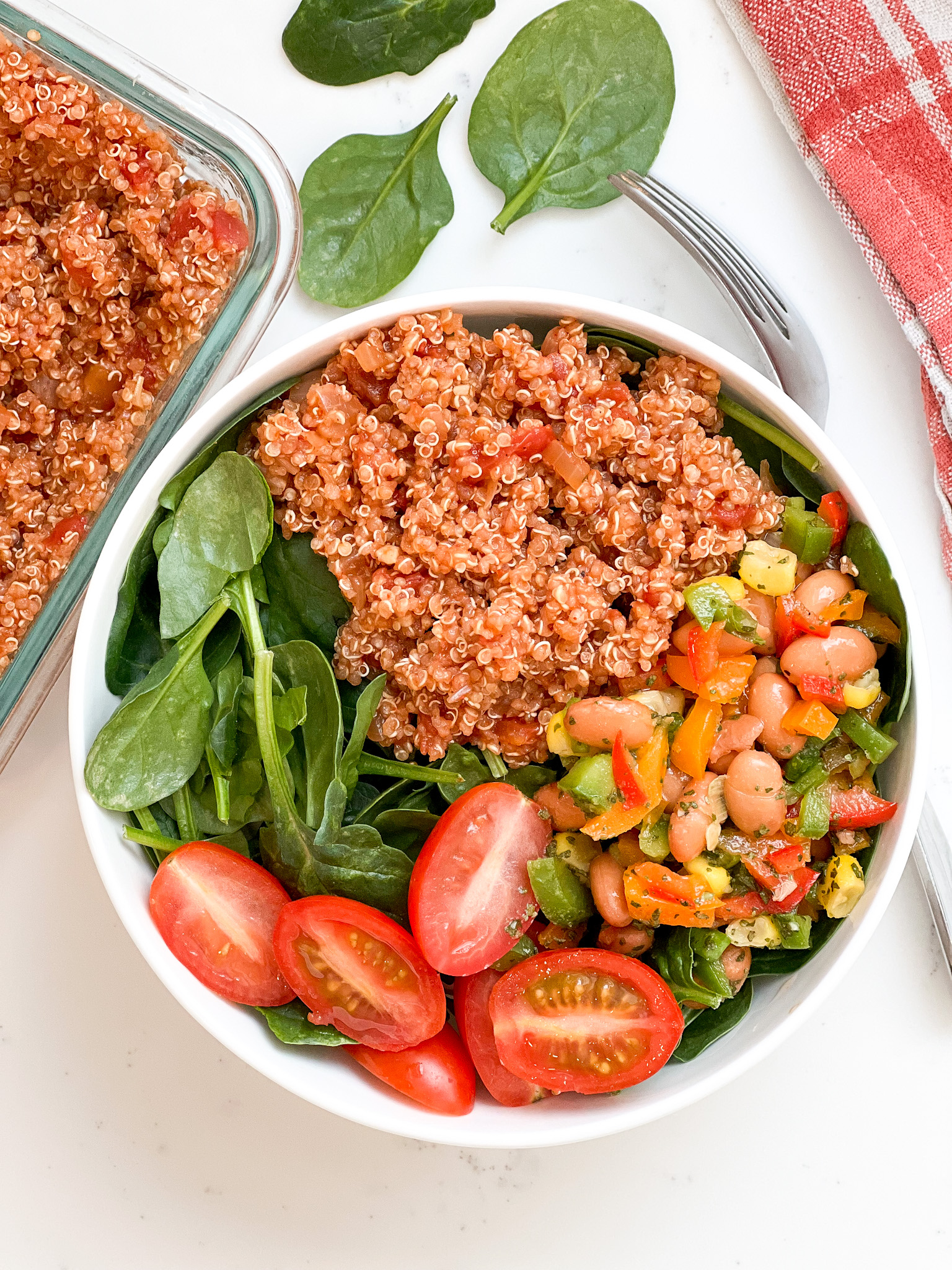 1 can diced tomatoes

1 cup water 

1 tablespoon olive oil

1 medium onion, diced

2 garlic clove, minced

1 cup The Grain Market quinoa, washed and drained

1 1/2 teaspoon chili powder

2 teaspoon cumin

a few dashes of hot sauce

1/2 teaspoon salt

1/2 teaspoon pepper
Drain tomatoes and reserve juice. 

Heat oil, saute garlic and onions along with chili powder and cumin.

Place the tomato juice in a liquid measuring cup and add enough water to equal 1 cup of liquid. 

Add the tomatoes liquid plus 1 cup of water to the sauteed spices, garlic, and onions; bring to a boil. 

Stir in the quinoa, salt, pepper, and hot sauce. Reduce to simmer, cover and cook for 15 minutes or until the liquid is absorbed. 

Stir in tomatoes and additional salt if needed. 

Enjoy.