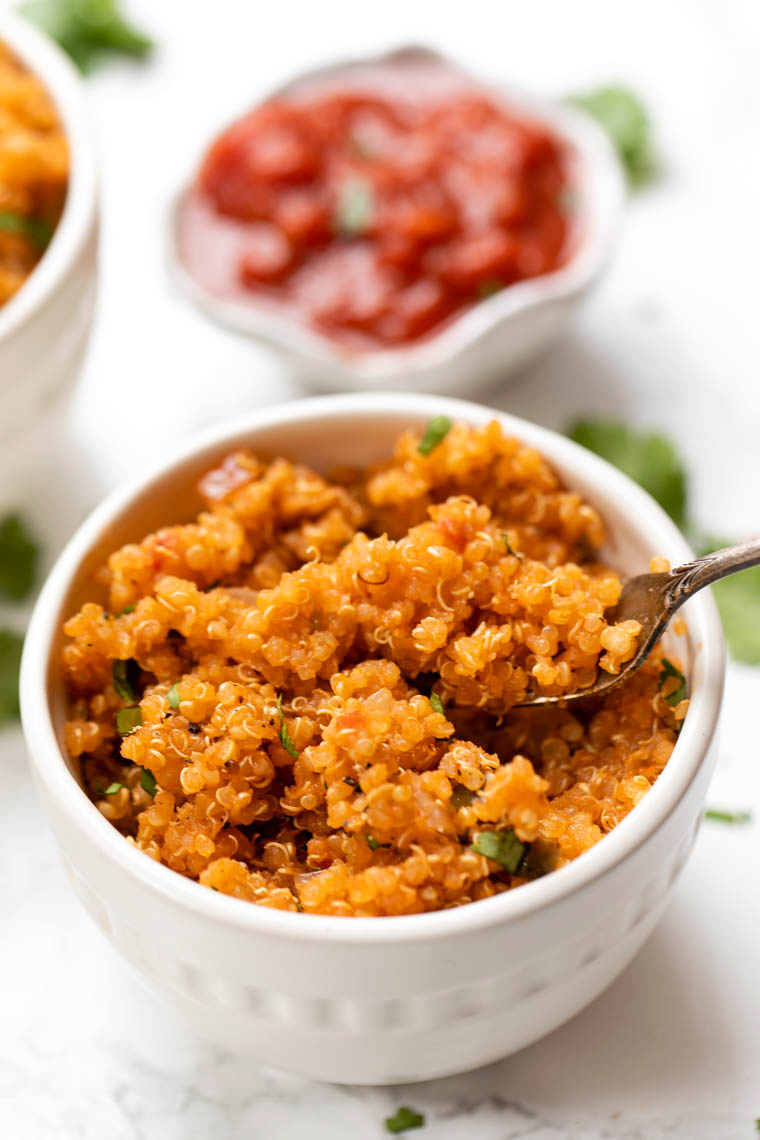 1 (14 1/2 ounce) can diced tomatoes with green chilies
 ½ Cup water 
 1 tablespoon olive oil
 1 medium onion, diced
 1 garlic clove, minced
1 ⁄2 cup The Grain Market quinoa, washed and drained
 1 teaspoon chili powder
 1 teaspoon cumin
How to Make It
Drain tomatoes and reserve juice. 
Heat oil, saute garlic and onions until translucent. Place the tomato juice in a liquid measuring cup and add enough water to equal 1 cup of liquid. 
Add the liquid to the sauteed garlic and onions; bring to a boil. 
Stir in the quinoa, pepper, and salt. Reduce to simmer, cover and cook for 15 minutes or until the liquid is absorbed. Stir in tomatoes, chili powder, and cumin; cook another 2-4 minutes until hot. Enjoy!