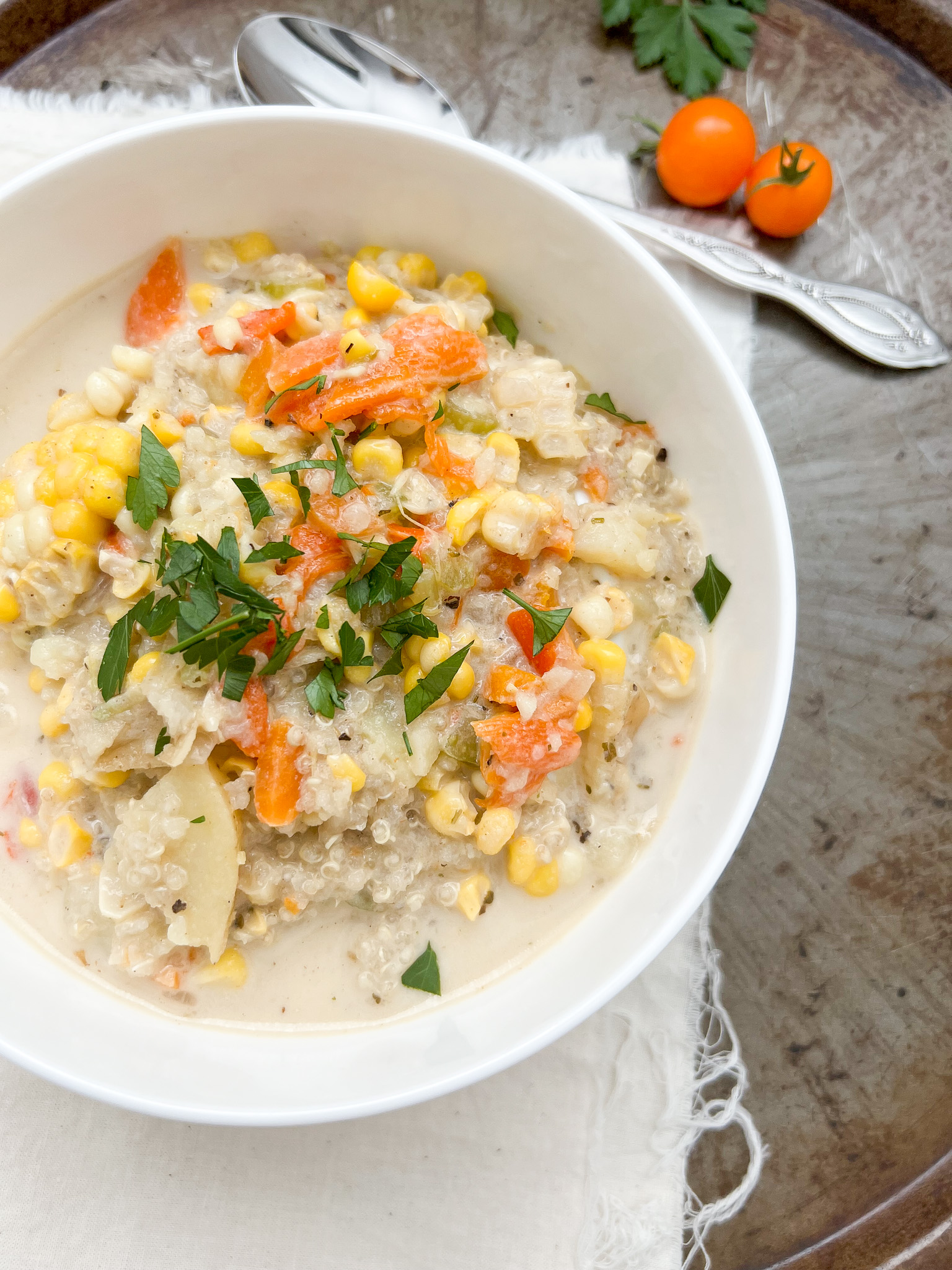 4 Anaheim peppers
1 onion, diced
2 cloves garlic, minced
2 stalks celery, diced
1 large carrot, chopped
4-5 small to medium golden potatoes, cubed
3 fresh corn cobs, or 1 bag super sweet frozen corn
4 cups chicken broth
1 bay leaf
2 teaspoons salt
1 teaspoon cumin
1 teaspoon coriander
1/2 teaspoon oregano
1/4 teaspoon pepper
1 can evaporated milk
1/3 cup quinoa, cooked in 2/3 cup water and a shake of salt
Set oven to broil. On aluminum foil arrange peppers and place in oven. Bake for about 5 minutes or until slightly blackened. Flip peppers and roast on the other side until slightly blackened. Remove from heat and cover loosely with foil. Let rest.
In a large soup pot place onions, garlic, carrots, celery, potatoes, a splash of olive oil, and a generous shake of salt. Let veggies cook and sweat for about 5-8 minutes. Stir often.
Add spices, and broth to the mixture. Continue to cook until the potatoes and almost done. 
Remove the skins from the peppers and chop them into medium pieces. 
Using a potato masher slightly mash the soup to add thickness and depth, but not too much. 
Stir in sweet corn, roasted peppers, evaporated milk, and quinoa. Cook on low until ready to serve.
Garnish with fresh cilantro, shredded cheese, or crushed tortilla chips. 
Enjoy!