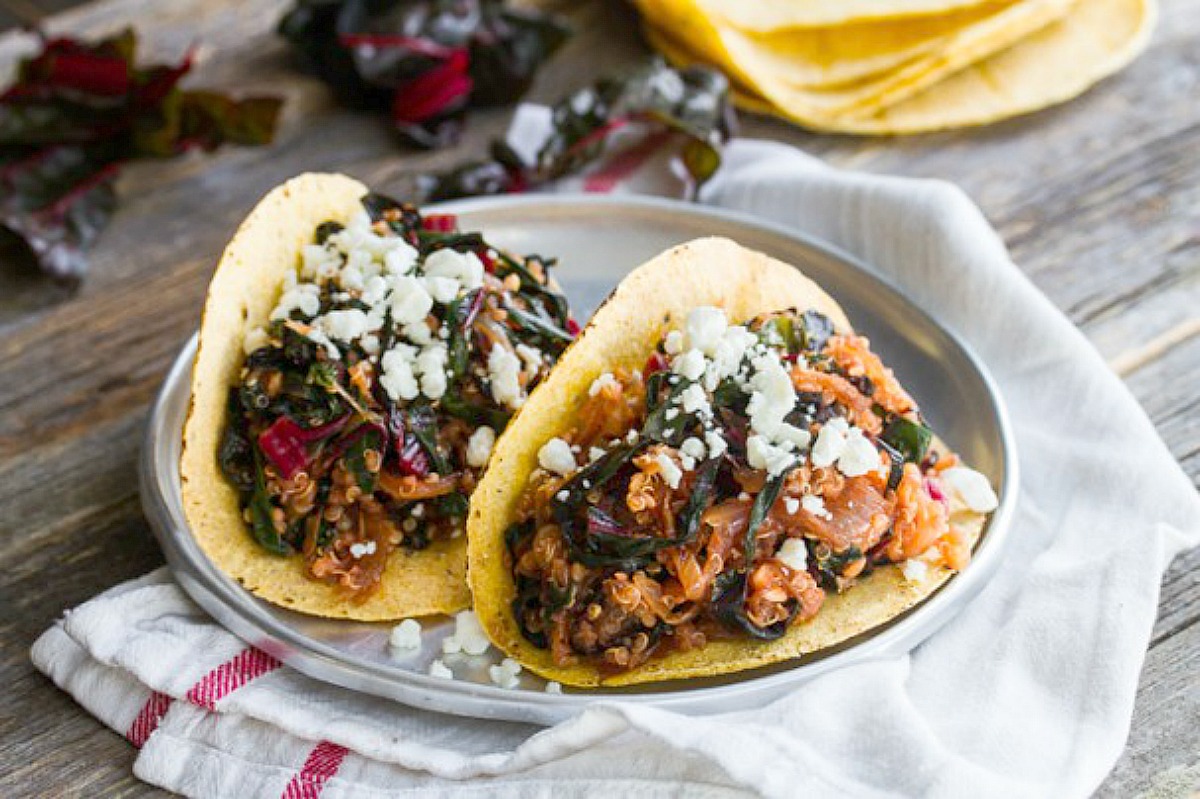 ½ Cup The Grain Market Quinoa
1 Cup Broth of Choice
2 Tbsp Green Chiles, Canned
2 Tbsp Chopped Fresh Cilantro
½ Onion Finely Diced
1 Tsp Smoked Paprika
½ - 1 Tsp Cumin
½ Tsp Ancho Chile Pepper
⅛ Tsp Cayenne Pepper
Pinch of Salt
Combine Grain Market Quinoa and Broth, Bring to boil then reduce heat and simmer until moisture is absorbed. 
In skillet saute onion in a drizzle of oil. Add green chiles. Add cumin, paprika, ancho pepper, cayenne, and salt. Mix to combine then add Grain Market quinoa. Cook for one minute then add cilantro, Remove from heat and serve immediately in favorite taco shell with toppings of choice. 
We love Sauteed kale and pickled red onions with a heaping spoonful of queso fresco cheese.