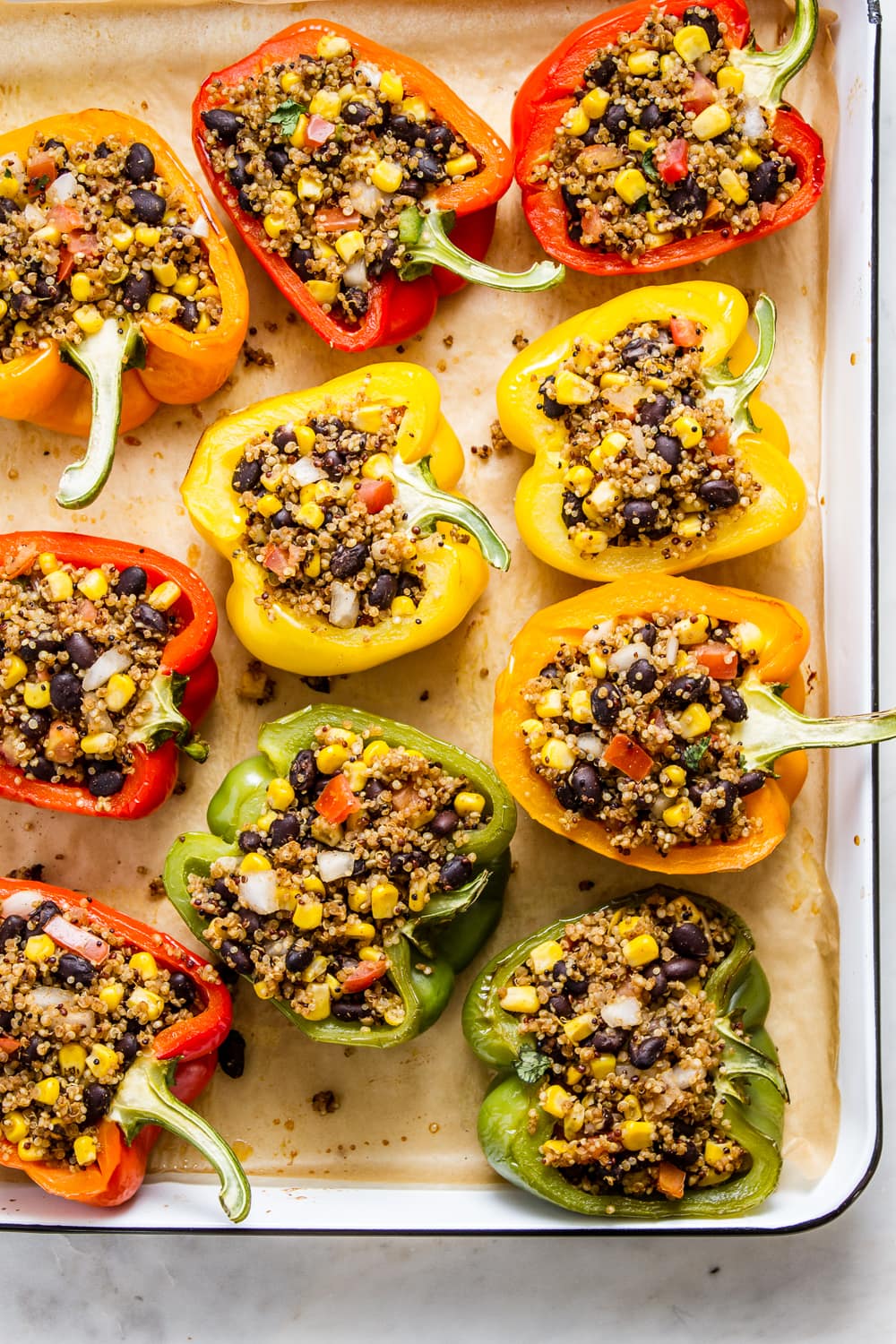 2 Cups Cooked The Grain Market Quinoa
3 Green Peppers
1 Can Black Beans, Drained and Rinsed
1 Can Petite Diced Tomatoes
1 Cup Salsa
1 Tbsp Olive Oil
1 Small Onion Diced
1 Green Pepper Diced
1 Can Black Olives, Sliced
I Cup Shredded Colby Jack Cheese
Cut whole green peppers in half vertically. Clean out seeds and boil in water for 1 minute and 30 seconds flipping once. Set aside. 
Dice onion and green pepper. Saute for 5 minutes in 1 Tbsp olive oil. Add quinoa, black beans, canned tomatoes, salsa, and sliced olives. Mix well.
 Spoon mixture into peppers. Place remaining mixture in baking dish around stuffed peppers. Cover with cheese. 
Bake at 350 for 25 - 30 minutes or until cheese is hot and bubbling. Serve with favorite garnishes.