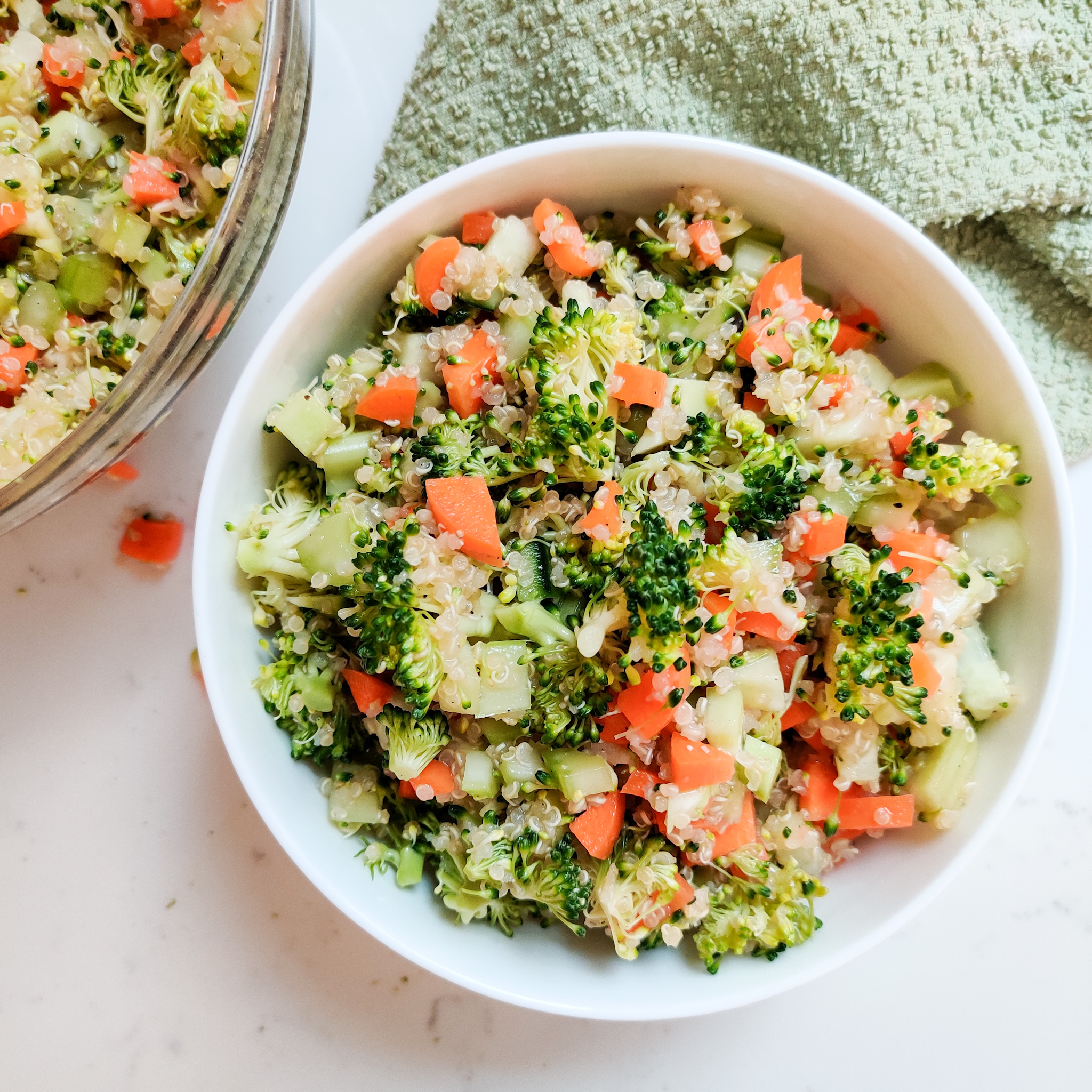 1/2 cup of The Grain Market Quinoa
1 crown of broccoli
3 carrots
2 stalks of celery
1 cucumber
1/4 cup canola oil
1/2 cup rice wine vinegar
1 tsp apple cider vinegar
2 tsp sugar
1 tsp salt 
1/2 tsp pepper
Rinse quinoa well. In a small saucepan place rinsed quinoa, 1 cup of water, and a few shakes of salt. Bring to boil. Boil one minute then turn heat to low and cover. Let cook for 15 minutes or until moisture is absorbed. Fluff with a fork and cool completely.
Chop broccoli, carrots, celery, and cucumber into very small pieces. 
Make the dressing by combining oil, vinegars, sugar, salt, and pepper. 
In a large bowl combine chopped vegetables, quinoa, and 1/2 of the dressing. Toss to coat. Add more dressing if needed. 
Serve with additional salt and pepper. 
If time permits make this salad a day in advance.