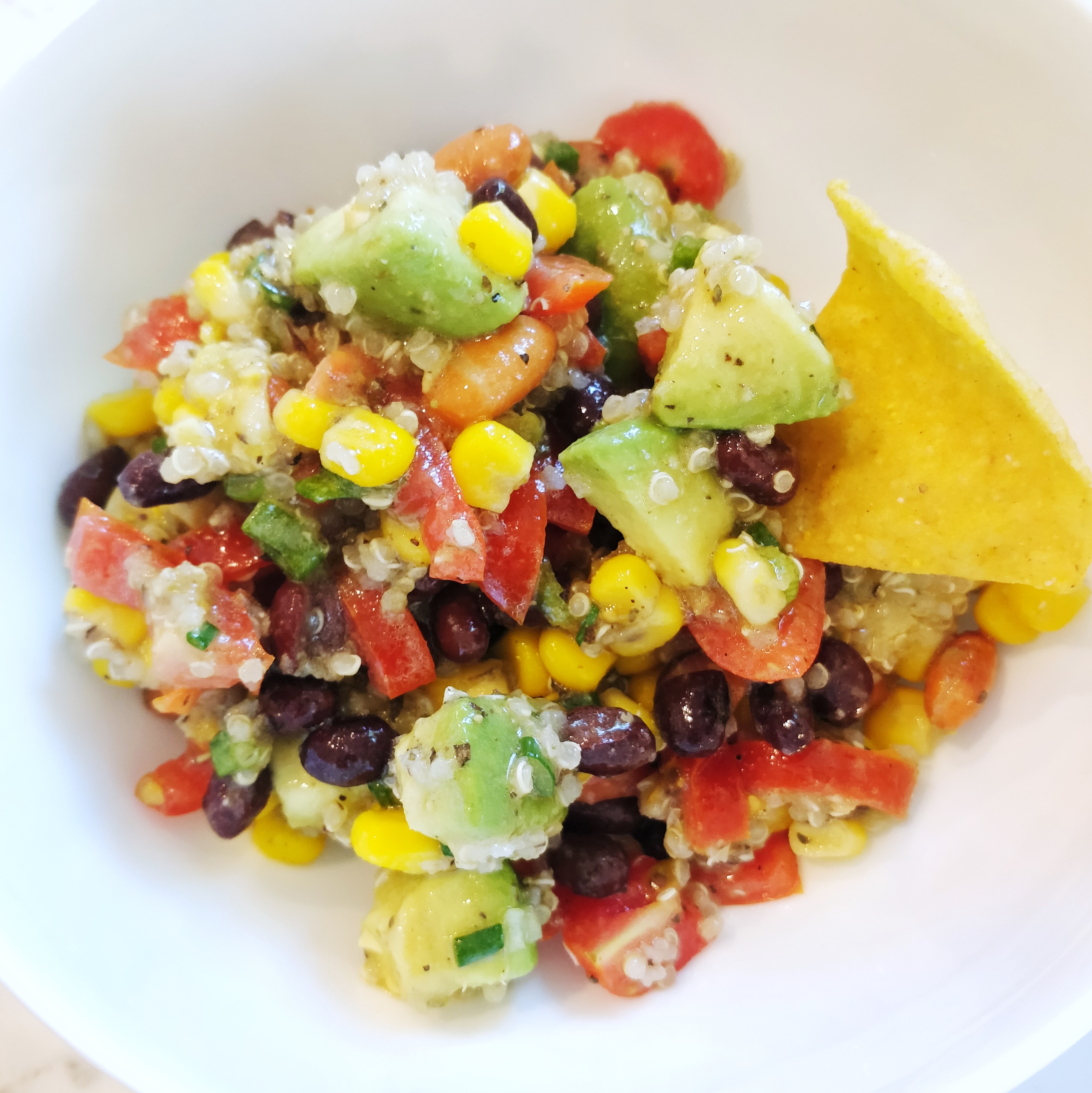 2 roma tomatoes, diced
3 avocados, diced
2-3 green onions, diced
1 can sweet corn, drained
1 can black beans, drained
1 can black-eyed peas, drained
1 cup The Grain Market Quinoa, cooked and cooled
1 package of Italian dressing, prepared
salt and pepper to taste
Prepare all ingredients and combine in large mixing bowl.
Make dressing. Pour over ingredients and mix well. Let rest 5 - 10 minutes.
Serve in tacos, burritos, salads, with chips, or in wraps.
Enjoy!!