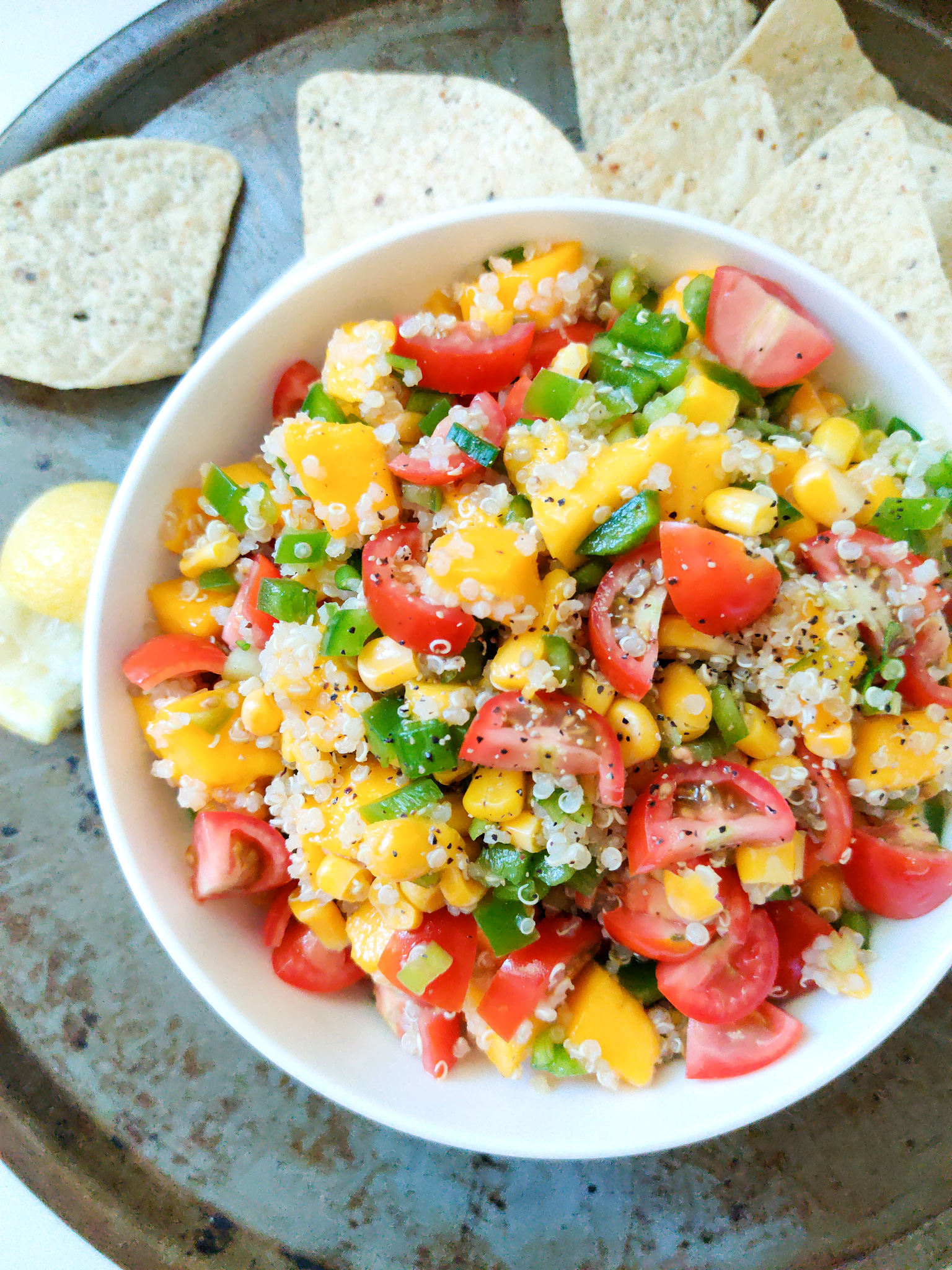 2 - 3 ripe mangos, cut into small chunks
1 can shoe peg corn, drained
2 large green onions, sliced
1 green pepper, chopped
1 small jalapeno, seeds removed and minced
10 - 15 cherry tomatoes
1/2 cup The Grain Market Quinoa, cooked
2 limes
1 lemon
salt and pepper, to taste
Place all ingredients in a medium mixing bowl.
Squeeze one of the fresh limes, and 1/2 of a lemon over the mixture. Season with some salt and pepper.
Mix well. Taste and adjust lemon and lime juice as needed.
Refrigerate for an hour or so to really incorporate all the flavors before serving.
Enjoy!