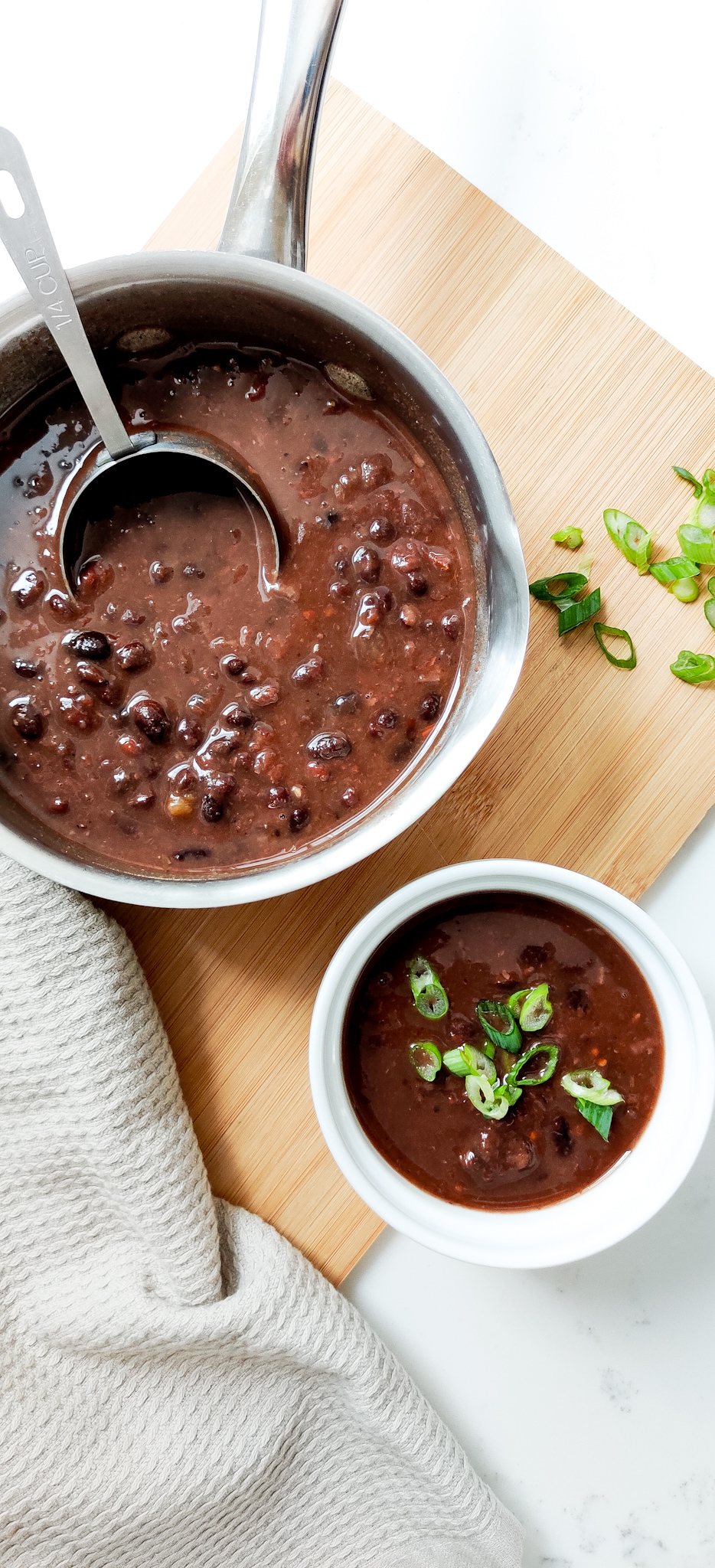 2 cups of dried black beans, rinsed well.
1 can diced tomatoes, plus 2 cans of water
1 small onion finely chopped
2 cloves of garlic finely chopped
1 jalapeno finely chopped
1 teaspoon oregano
1 teaspoon salt
1/2 teaspoon pepper
2 bouillon cubes
1 cup vegetable broth
1 cup salsa
1 cup cooked, The Grain Market Quinoa
Place all ingredients except the vegetable broth and salsa in the instant pot. 
Place pressure cooker to high pressure for 3 hours. Let the pressure release naturally. 
When beans are cooked, using a potato masher or immersion blender, slightly blend beans. 
Add the quinoa, vegetable broth, and salsa. If the soup is too thick add a bit of water or broth until it is the desired consistency you like. 
Garnish with avocado slices, sour cream, cilantro, green onions, and tortilla chips. 
Enjoy!