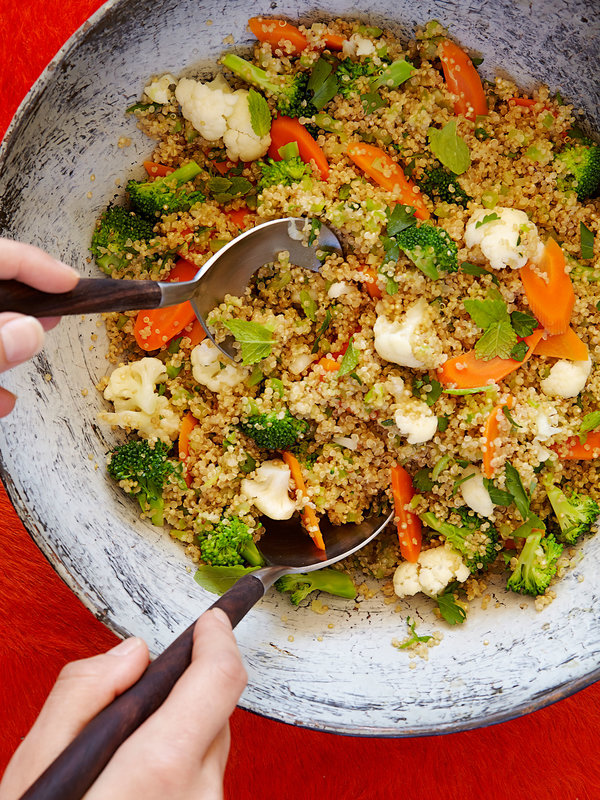 1 Cup The Grain Market Quinoa
2 Cup vegetable or chicken broth
1 head broccoli
1 head cauliflower
1 small onion
3 - 4 carrots
1 tsp minced garlic 
1 chicken or vegetable flavored bouillon cube
Rinse Quinoa well. Combine the rinsed quinoa and broth in sauce pan. Bring the mixture to boil over medium high heat. Decrease heat to maintain a steady simmer. Cook until the quinoa has absorbed liquid, about 15 minutes. Remove the pan from heat and let rest for 5 minutes. 
Cut all vegetables and place is wok with a drizzle of oil, garlic, pinch of salt and ¼ cup of water. Saute vegetables until bright and colorful, about 6-8 minutes. Serve over Quinoa. Garnish with soy sauce and red pepper flakes.