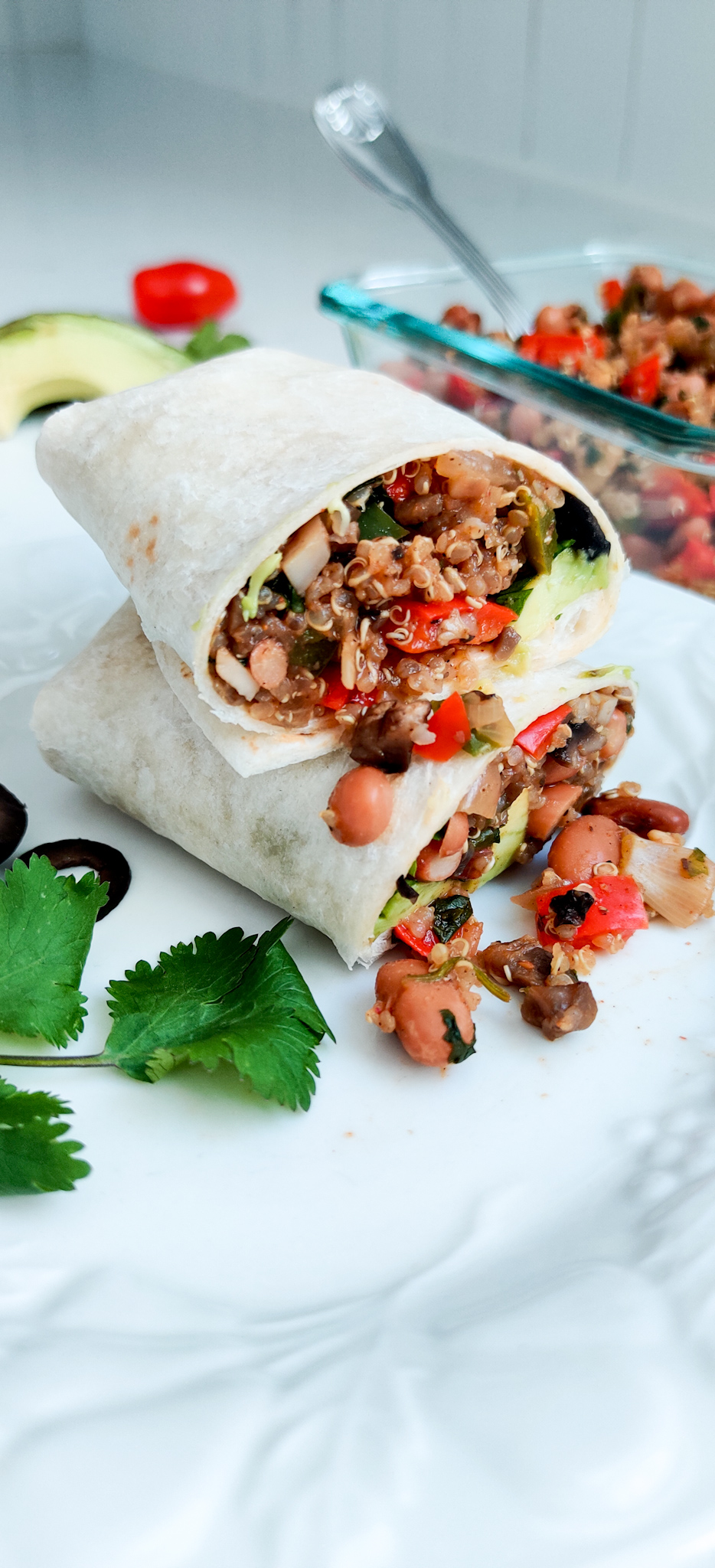 1 1/2 cups prepared The Grain Market Quinoa
1 pint of button mushrooms, finely chopped
1 can pinto beans, rinsed
1 red pepper, finely diced
1 small onion, finely chopped
1 clove of garlic, finely chopped
2 tablespoons of cilantro, chopped
1 jalapeno, finely chopped
1 teaspoon Better Than Bouillon
1 tablespoon taco seasoning
1/2 teaspoon cumin
1/2 teaspoon salt
1/2 teaspoon pepper
2 dashes of hot sauce
1/2 lime
In a large frying pan combine mushrooms, red pepper, onion, garlic, cilantro, jalapeno, bouillon, taco seasoning, cumin, salt, and pepper. Saute using a little dash of water as needed.
When vegetables are slightly cooked add lime juice, hot sauce, beans, and quinoa. Add more taco seasoning if needed.
To assemble burritos place 1 large heap of the quinoa mixture on a tortilla shell. Top with a dollop of sour cream, fresh avocado, fresh cilantro, and hot sauce. Roll and Enjoy!