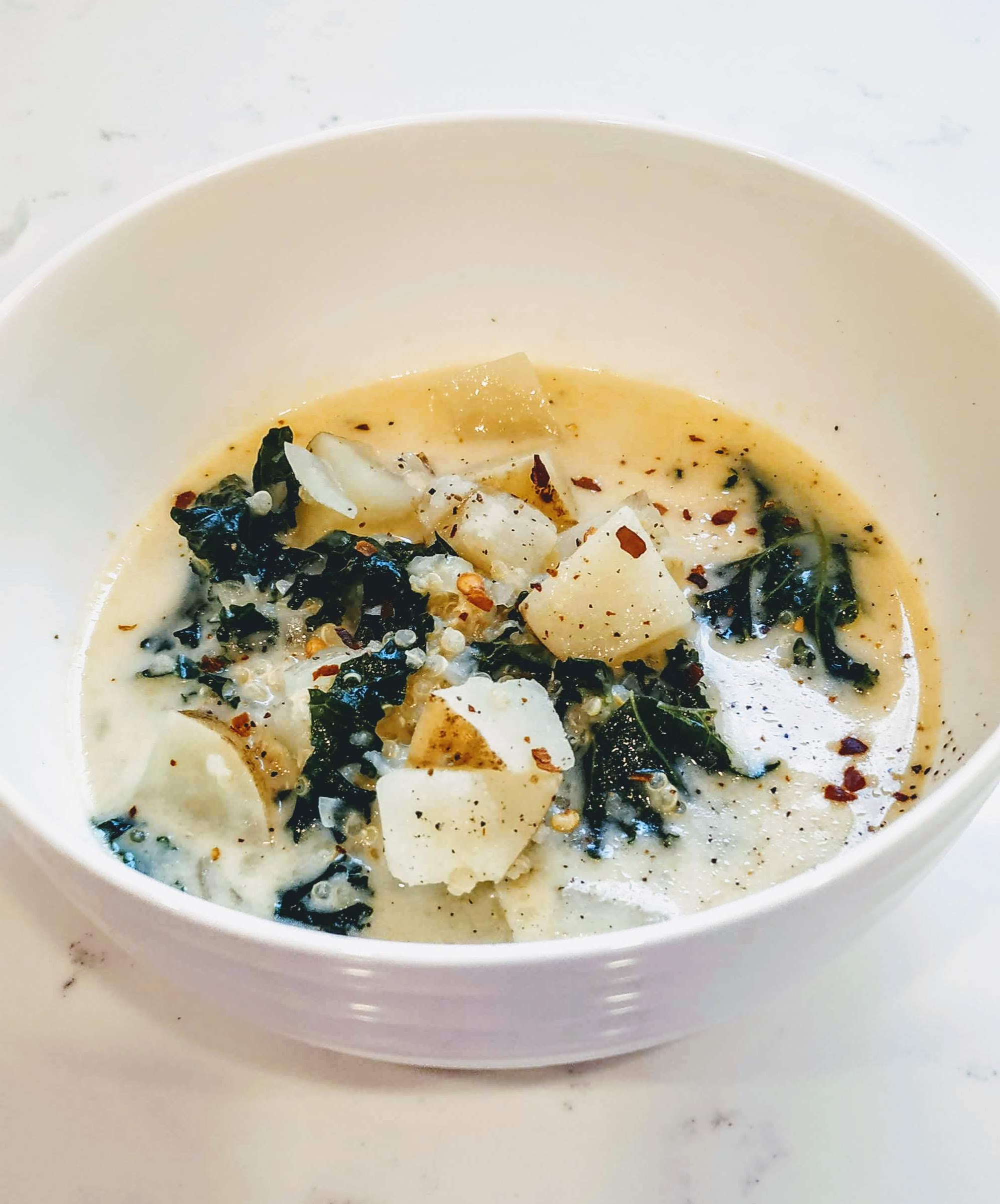 1 - 2 tbsp olive oil
1 yellow onion finely chopped
2 cloves garlic finely chopped
5 potatoes diced
6 cups of chicken broth
1 tsp red pepper flakes
1/2 bunch of kale torn into bite size pieces
1 can evaporated milk
1/2 cups The Grain Market Quinoa, rinsed
salt and pepper to taste
Parmesan cheese to garnish
In a large pot combine oil, onions, garlic, potatoes, and a pinch of sea salt. Cook until ingredients begin to soften slightly, about 8 min.
Add broth, quinoa, red pepper flakes, and a dash of salt and pepper. Continue cooking until potatoes are almost done. About 15 minutes.
Add evaporated milk, and kale. Simmer until kale is wilted.
Serve warm.
Garnish with parmesan cheese and extra red pepper flakes.