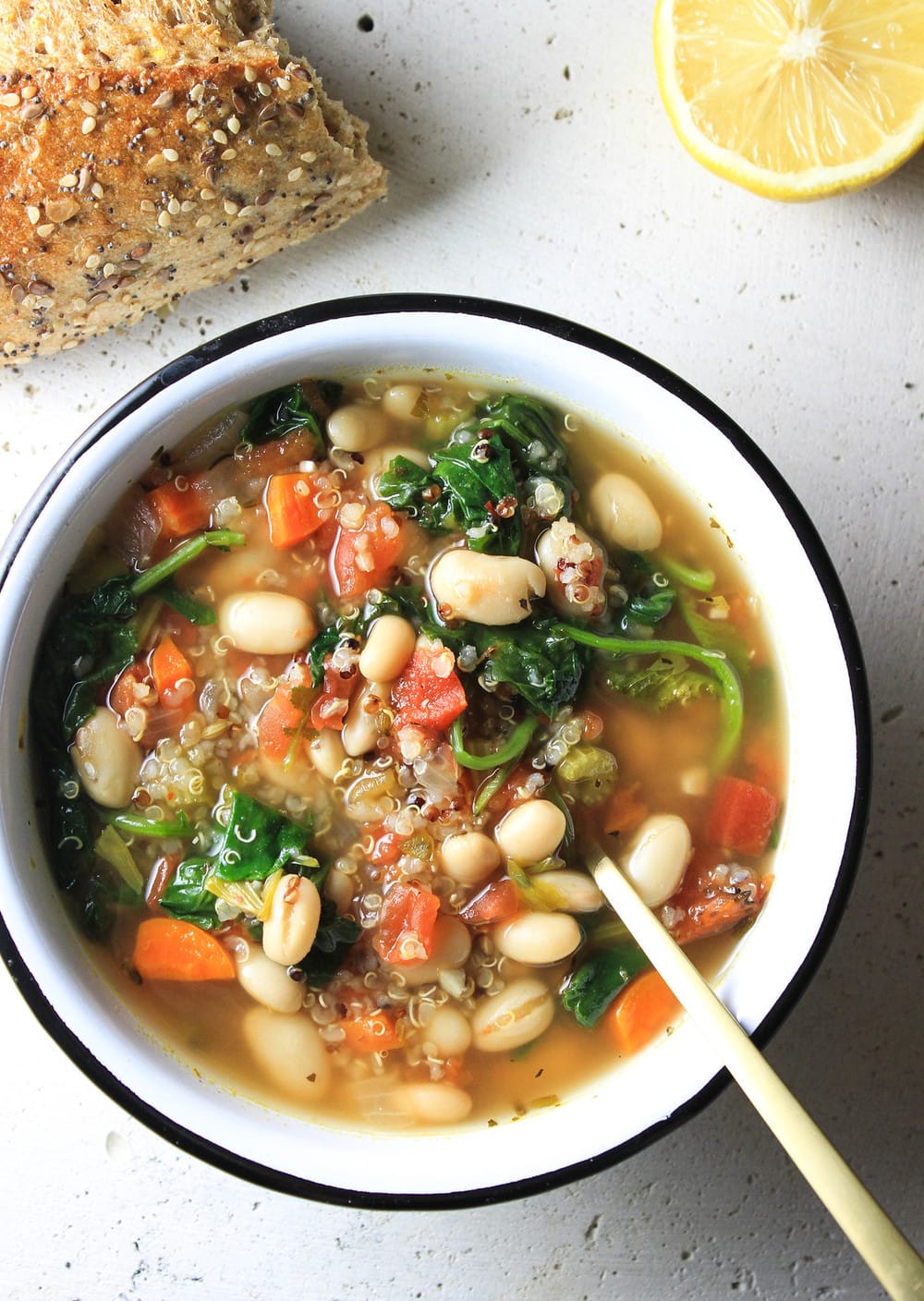 mineral salt & fresh cracked pepper to taste
1 package (5 oz.) baby kale or 1 small bunch*
7 – 8 cups vegetable broth or water
1 can (14 oz) diced tomatoes, with juices (fired roasted pref.)
2 cans (15 oz.) white beans, drained and rinsed
1/2 cup The Grain Market Quinoa
pinch of red pepper flakes, optional
1 1/2 teaspoons thyme
3 garlic cloves, minced
2 large celery stalks, chopped (leaves ok too)
2 large carrots, diced
1 onion, diced
1 tablespoon olive oil or 1/4 cup water/broth  (for water saute)
In a large pot or stock pot, heat oil over medium heat, add onion and saute for 5 minutes, until translucent. 
Add in garlic, celery, carrots and herbs/spices, cook another 2 minutes or so. 
Add in the quinoa, beans, tomatoes and vegetable broth, bring to a boil, cover, turn heat to low and simmer for 25 minutes. 
Add in kale and keep on low heat, stirring occasionally, until kale wilts (baby kale will wilt faster than a typical bunch of kale).