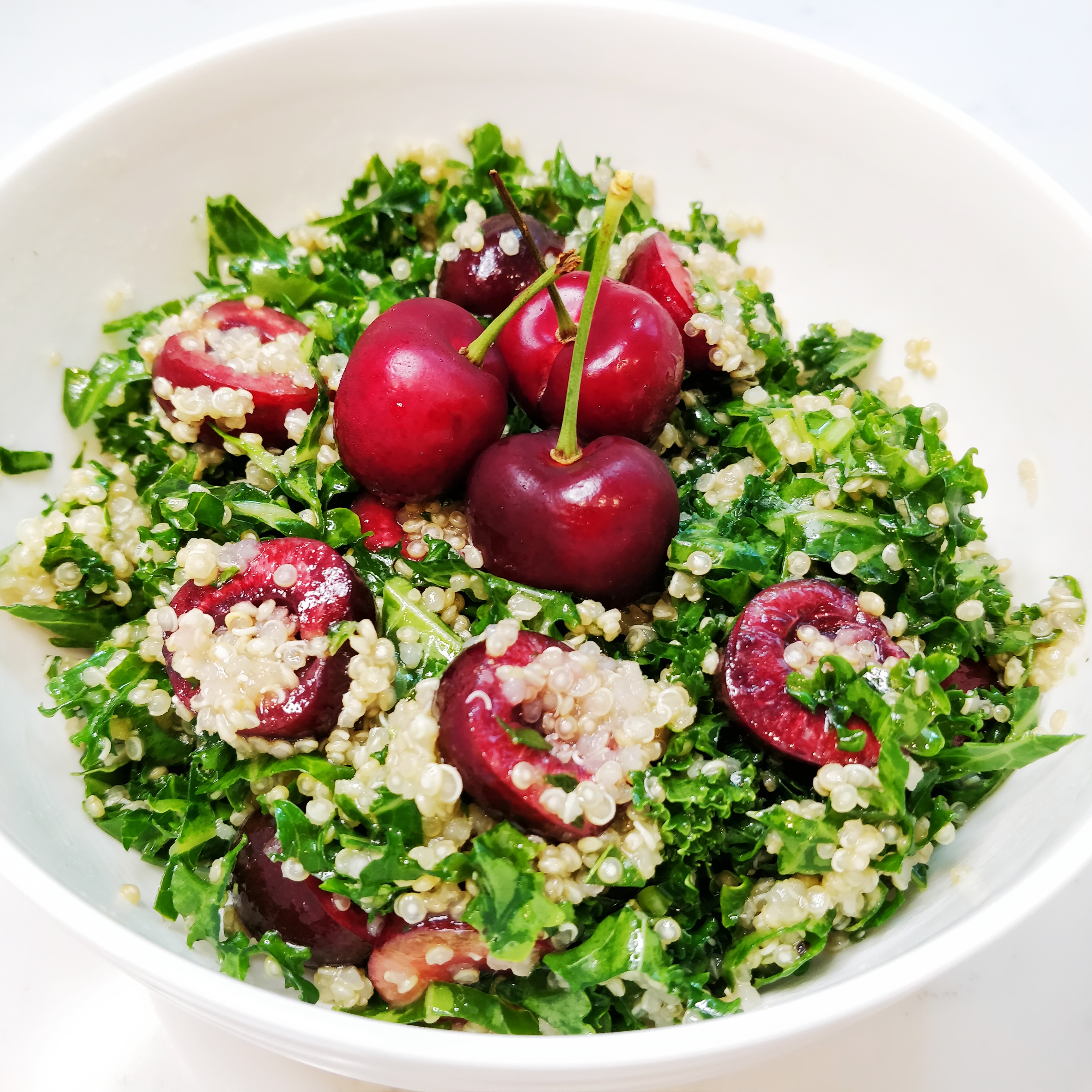 1/2 bunch of kale
1 cup of cherries, halved and pitted
1/4 cup The Grain Market Quinoa, cooked and cooled
1/4 cup olive oil
2 tablespoons rice wine vinegar
1 tsp sugar
1/4 teaspoon of salt
1/8 teaspoon of pepper
Rinse and slice kale. Massage with a bit of sea salt and a drizzle of olive oil.
In a bowl combine kale, quinoa, and cherries. Set aside.
In a mason jar combine olive oil, rice wine vinegar, sugar, salt, and pepper. Pour dressing over kale mixture and toss to coat.
Enjoy!!