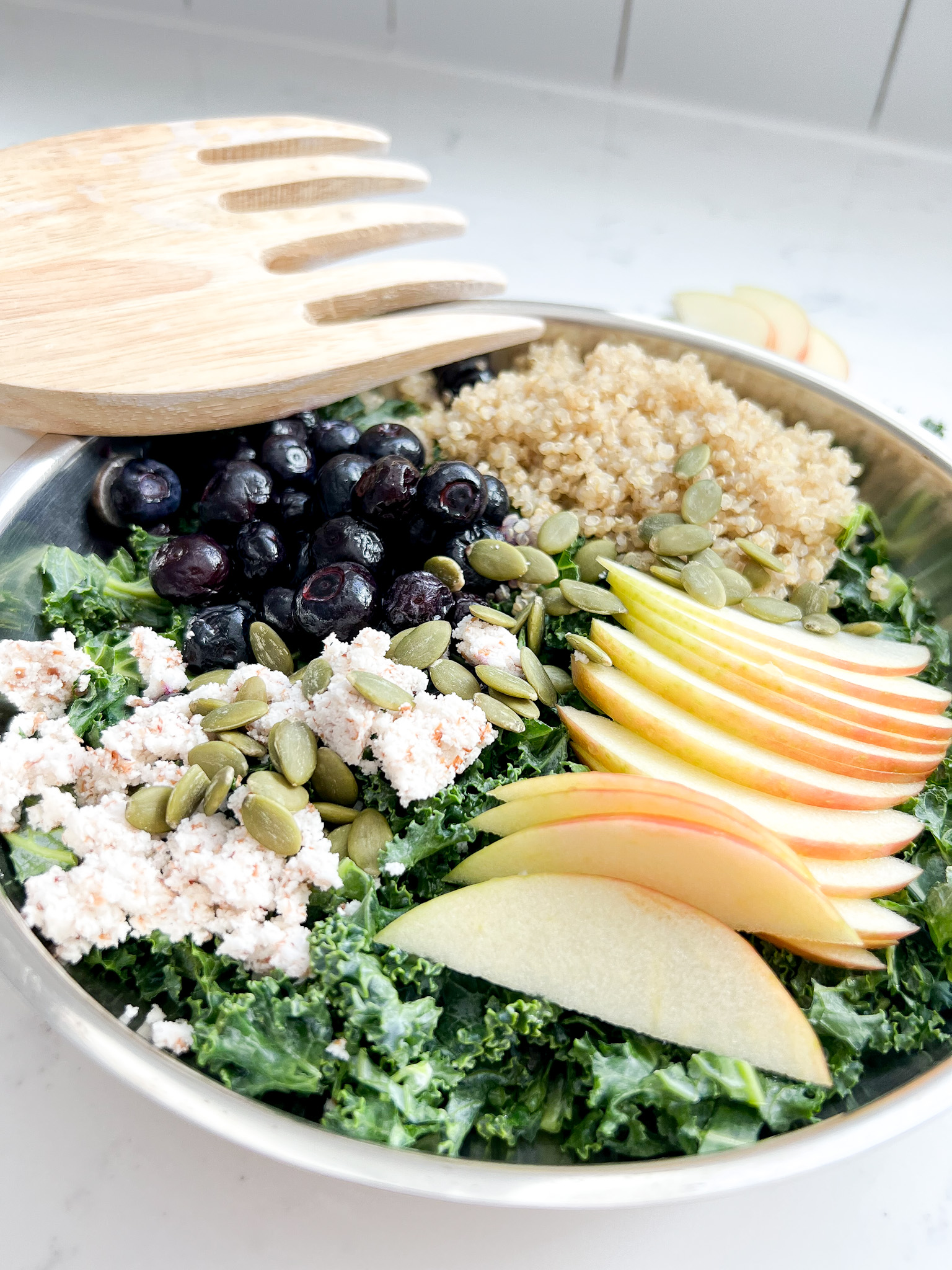 2 1/2 cups of kale, thinly sliced
1/2 cup The Grain Market Quinoa, cooked
1/2 blueberries
1 apple diced
1/4 cup The Grain Market Pumpkin Seeds
almond ricotta cheese
Dressing: 1/4 cup canola oil, 2 1/4 tbsp rice vinegar, 1 tsp sugar, 1/4 tsp salt, 1/8 tsp pepper
Combine all ingredients for dressing in mason jar. Shake well to combine. Set aside.
Place Kale in a medium mixing bowl drizzle with a tiny amount of olive oil and a pinch of salt. Massage gently for 3-5 minutes.
Add quinoa, blueberries, apples, pepitas, and dressing. Mix well.
Garnish with ricotta. Enjoy!