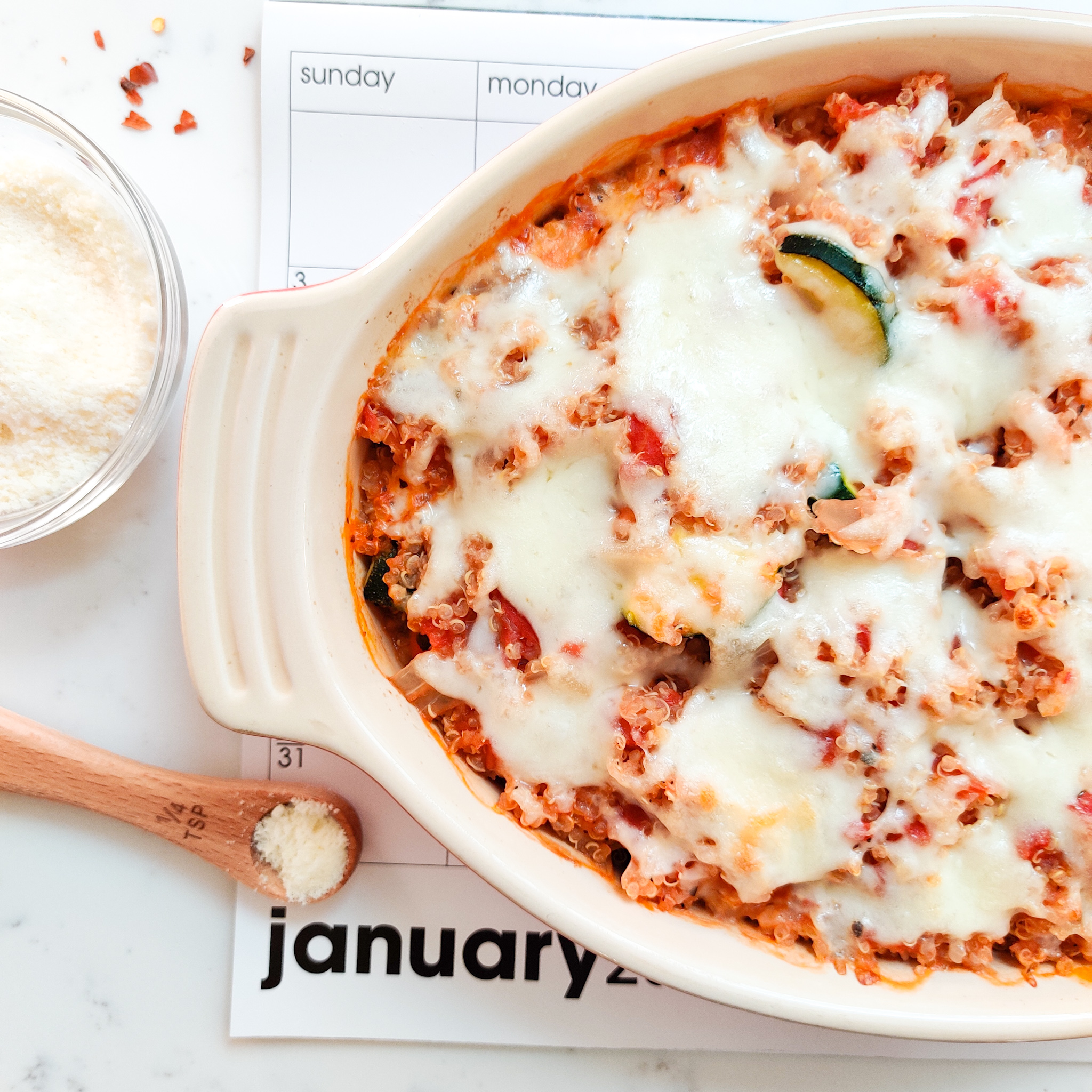 1 Cup of The Grain Market Quinoa, Prepared ( which will turn out to be about 3 cups)
2 cans Italian style diced tomatoes
1/2 yellow onion
1/2 green pepper
1 tsp fresh garlic 
1 zucchini
1/4 tsp red pepper flakes
1/4 - 1/2 tsp of dried basil
Salt and Pepper to taste
Mozzerella Cheese, shredded
Prepare vegetables. Dice the onion, mince the garlic, and slice the zucchini. 
In a medium skillet drizzle a bit of olive oil. Add onions, garlic, green pepper and a shake of salt. Saute for about 4 - 5 minutes.
Add zucchini and continue to saute for 3 minutes. 
Add diced tomatoes, basil, and red pepper flakes. Cook until bubbly.
Remove from heat and add quinoa. 
Pour mixture into a baking dish and top with shredded mozzarella. 
Bake at 350 until the sides are bubbling and the cheese is completely melted.