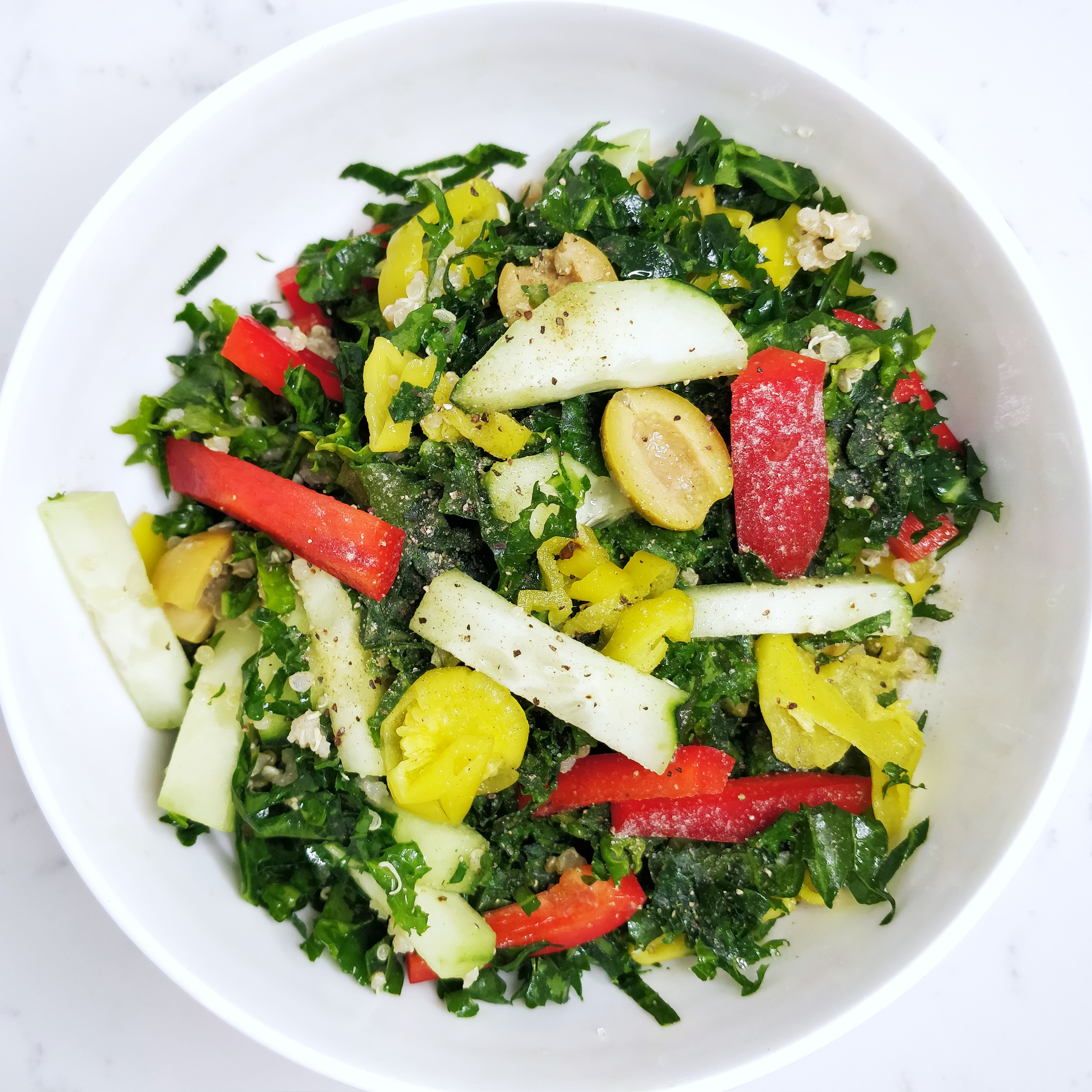 kale
olive oil
sea salt
The Grain Market Quinoa, cooked and cooled
red peppers
cucumbers
green olives
pepperchinos
fresh lemon
Cavendar's All Purpose Greek Seasoning
Rinse and wash kale. Slice thinly.
Massage kale with a sprinkle of sea salt and a drizzle of olive oil. 
Dice cucumbers, red peppers, and half green olives.
Combine kale, quinoa, and veggies.
Drizzle with fresh lemon and finish with greek seasoning. 
Enjoy!