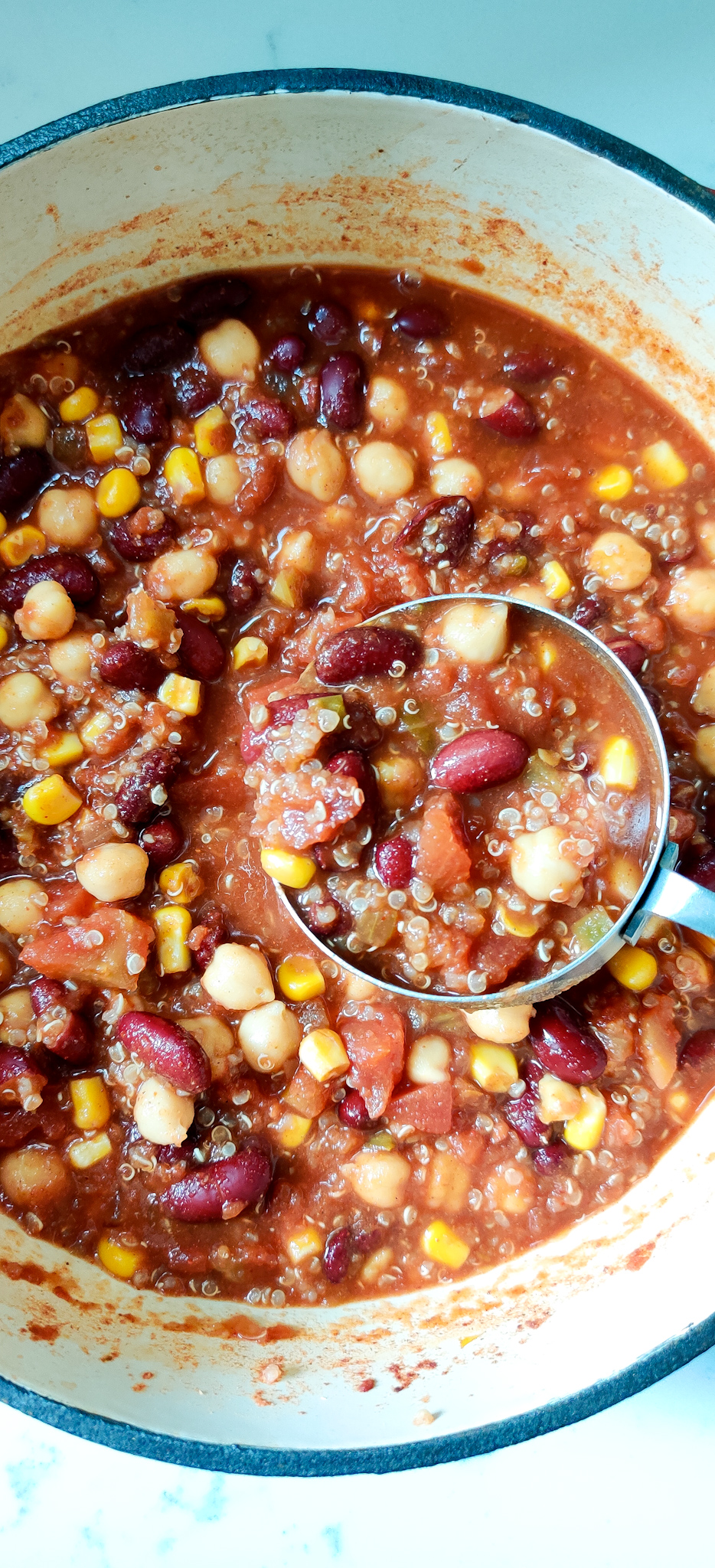 1 cup frozen corn
1 can black beans, rinsed well
1 can garbanzo beans, rinsed well
1 can Mexican style tomatoes
1 cup salsa
1 tablespoon chili powder
1 tablespoon cumin
1/2 cup water
1/2 - 3/4 teaspoon of garlic powder
1/2 teaspoon salt
1/2 teaspoon pepper
1 cup prepared, The Grain Market Quinoa
Place all ingredients in a large soup pan. Bring mixture to boil.
Reduce heat to simmer. Continue to simmer until ready to serve.
Garnish with sliced olives, shredded lettuce, and sliced jalapenos.