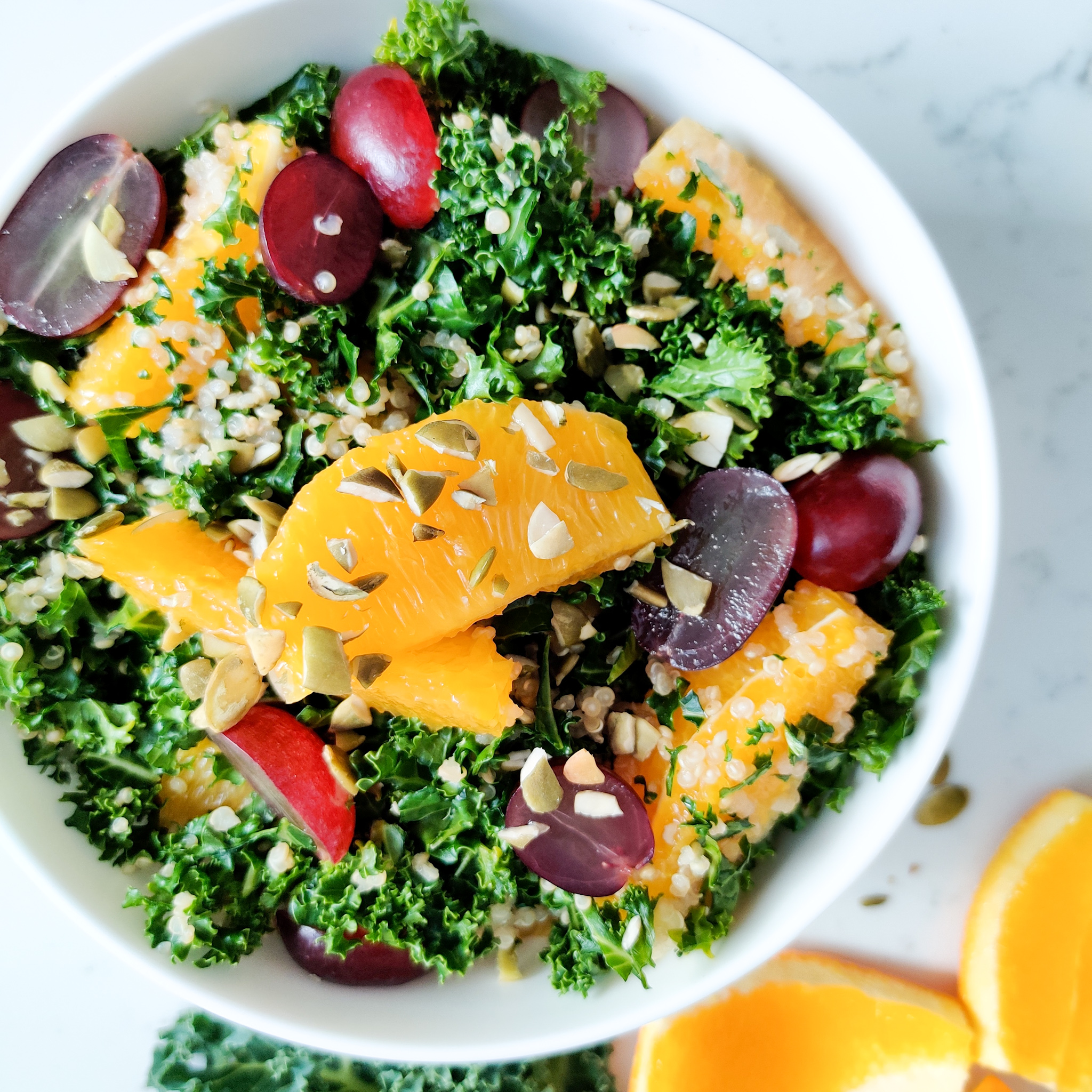 1 bunch of kale
2 oranges
1 bunch of purple grapes
1/4 cup The Grain Market Pumpkin Seeds
1/2 cup prepared, The Grain Market Quinoa
1/4 cup apple cider vinegar
1/8 cup fresh-squeezed orange juice
1/4 teaspoon orange zest
1 tablespoon canola oil
3/4 teaspoon salt
1/2 tsp pepper
1 teaspoon sugar
Rinse kale. Remove vein. Slice thinly. In a medium bowl add kale with a very small drizzle of olive oil and a few shakes of sea salt. Massage kale until bight and colorful. 
Cut oranges into halves and then small wedges. Using a paring knife remove skins. (Save a few wedges to juice for dressing.)
Wash and cut grapes into halves. 
Slightly crush pumpkin seeds. 
Combine quinoa, kale, orange segments, grapes, and pumpkin seeds. Stir to combine.
Make the dressing by combining the apple cider vinegar, squeezed orange juice, orange zest, canola oil, salt, pepper, and sugar. Mix well.
Pour dressing over kale mixture and toss until covered. 
Serve with extra pumpkin seeds and oranges wedges.