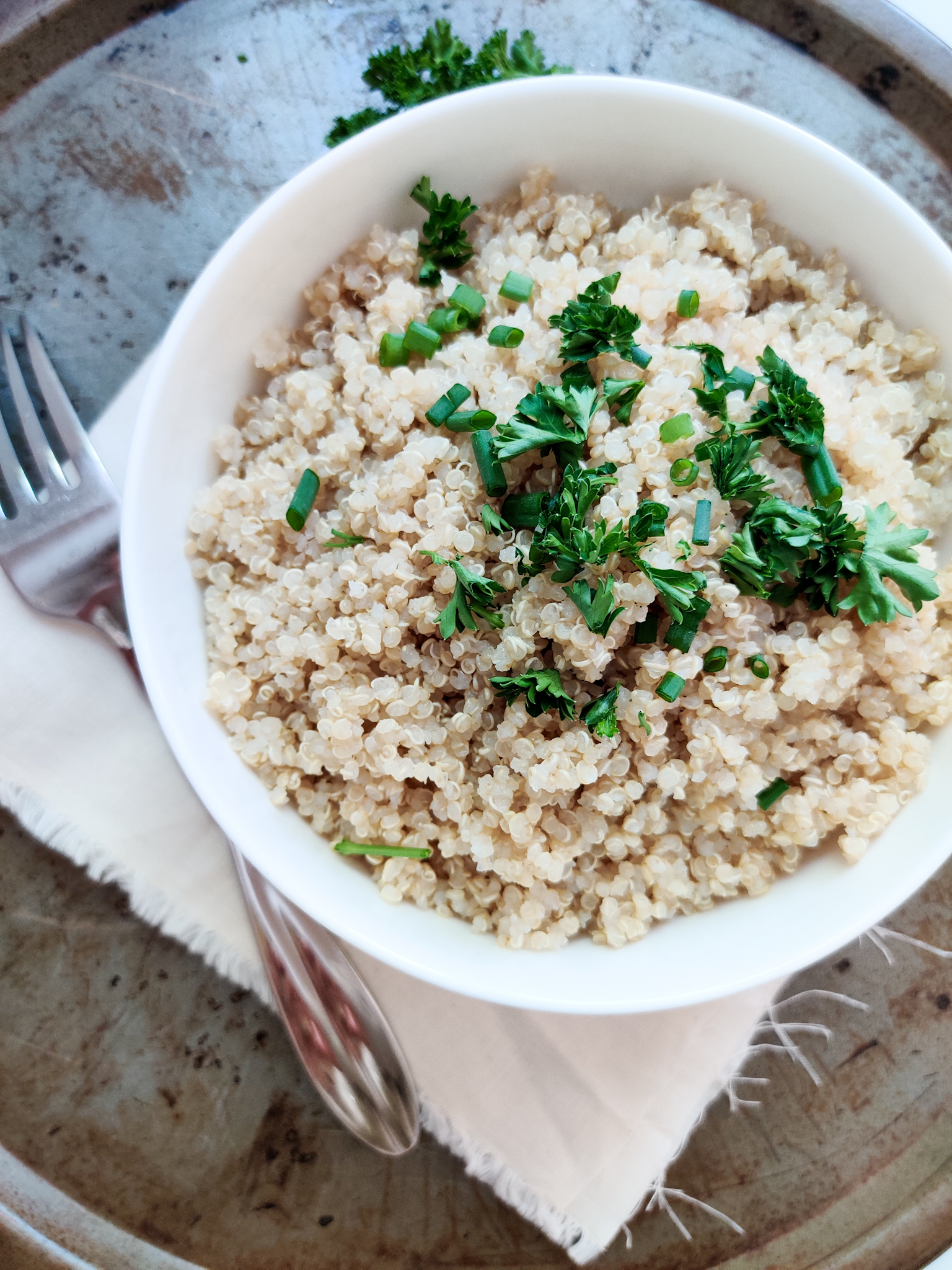 1 cup The Grain Market Quinoa
1/2 small onion minced fine
1 teaspoon of minced garlic
2 cups chicken broth
1/4 teaspoon salt
juice of half of a lime
2 tablespoons of butter
2 - 3 tablespoons of fresh chopped cilantro
1/4 teaspoon ground cumin
garnish with extra lime wedges and cilantro
In a medium pan combine butter, diced onions, and garlic. Cook 1 -2 minutes then add quinoa, salt, and cumin. Continue cooking until fragrant.
Add remaining ingredients. Mix to combine.
Bring mixture to boil. Turn heat down to simmer and cover with lid.
Continue to cook for 15 - 18 minutes or until all moisture is absorbed.
Garnish and enjoy!