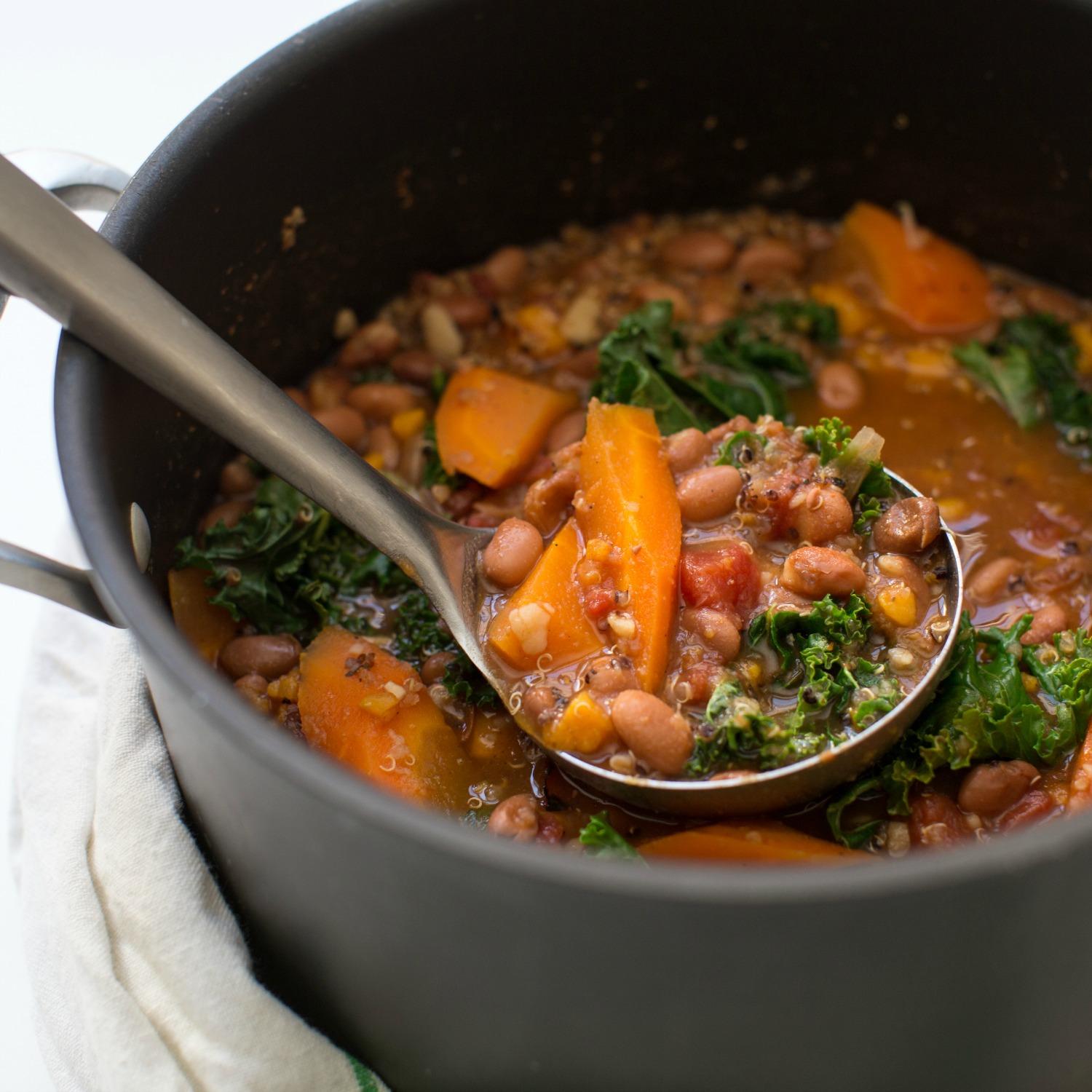 3 ½  cups vegetable broth
1 red onion, chopped
1 celery rib, chopped
2 garlic cloves, minced
1 sweet potato, peeled and chopped
1 bay leaf
1/3 cup The Grain Market Quinoa
3 cups cooked black beans (or two 15.5oz cans, drained and rinsed)
1 (14.5 oz) can diced tomatoes, undrained
2 tsp salt
1 tsp ground cumin
1/2 tsp dried oregano
Pinch of red pepper flakes
Ground black pepper, to taste
3 cups chopped kale
In a large pot, drizzle olive oil. Add the onion, carrot, celery, garlic, and sweet potato, sprinkle with a pinch of sea salt. 
Cook, stirring occasionally, until the vegetables are colorful, about 5 minutes. 
Add the bay leaf, quinoa, beans, tomatoes, herbs, black pepper and broth and bring to a boil. 
Lower the heat to a simmer and stir in the kale. Cover and cook until the quinoa and vegetables are tender, about 30 minutes. 
Remove and discard the bay leaf. Serve hot.