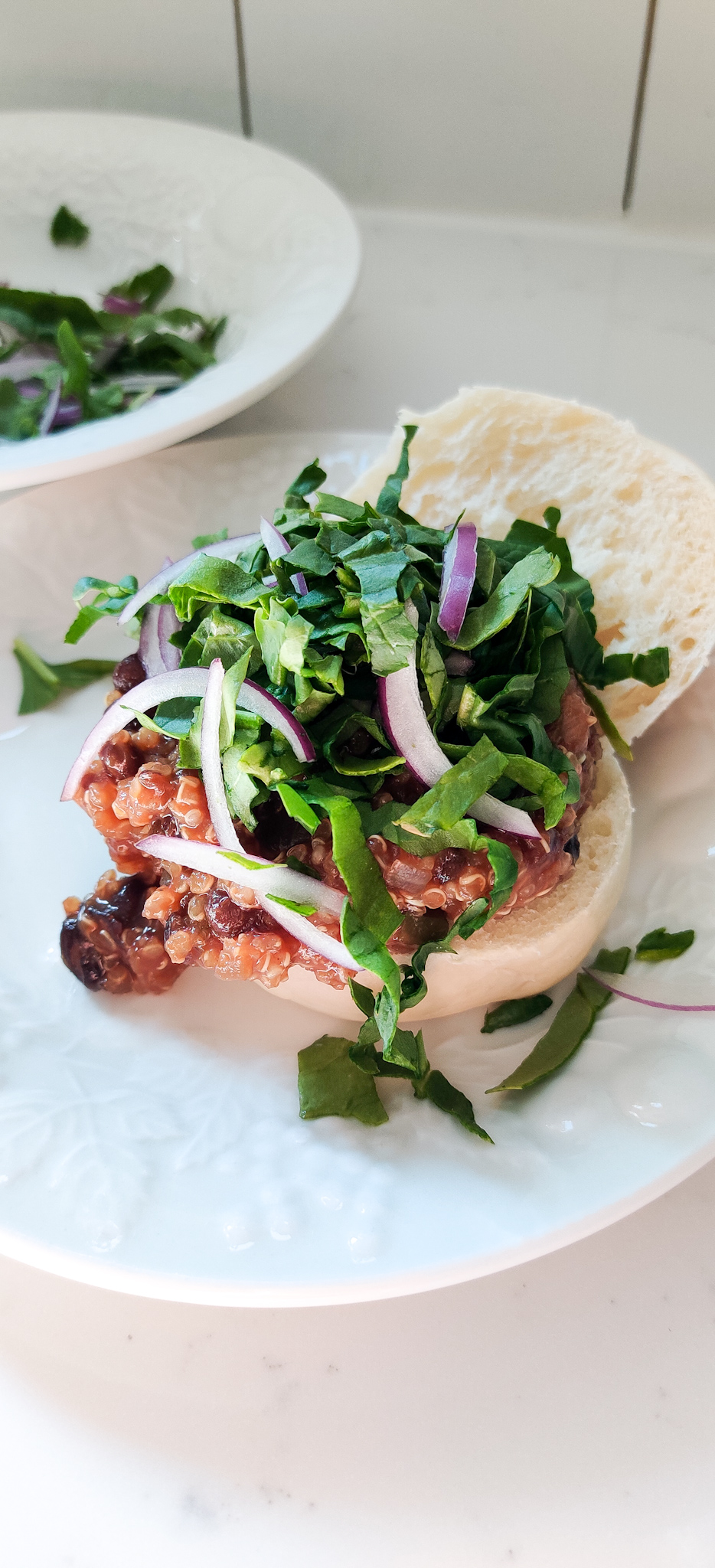 1 cup of your favorite BBQ sauce (I use a version from the Fuss-Free Vegan Cookbook)
2 cups prepared, The Grain Market Quinoa
1 can black beans, rinsed well and slightly broken down with a fork
1 large carrot, chopped
1/2 yellow onion, minced
1/2 green pepper, chopped
Over medium heat saute the onion, green pepper, and carrot with a tablespoon of vegetable broth or water.
When veggies are al dente add quinoa, beans, and desired amount of BBQ sauce. Cook until warmed through.
Serve on slider rolls, or we love it served on toasted sourdough bread.
Garnish with shredded red onions and spinach.
Enjoy!