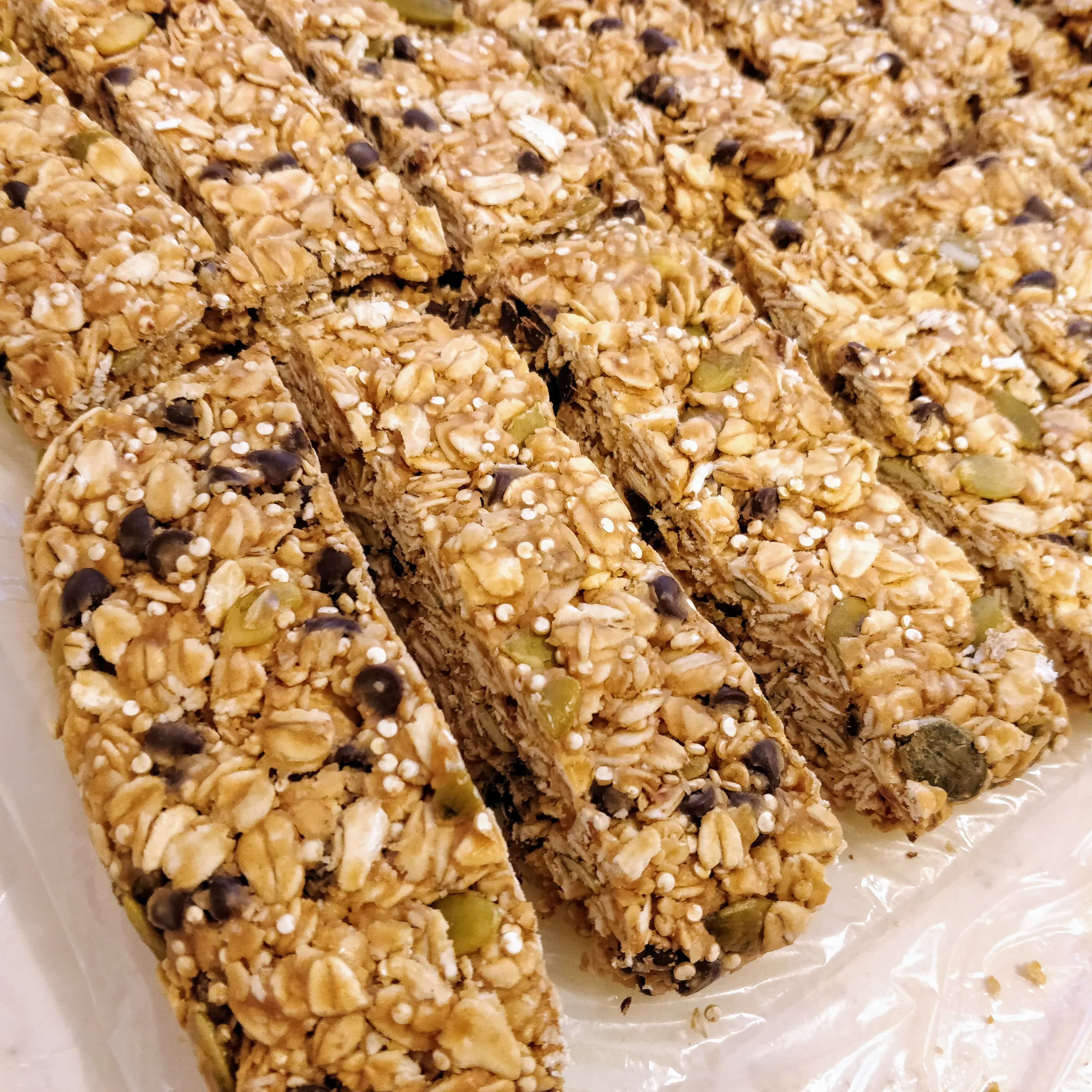 2 cups The Grain Market Rolled Oats
1/2 cup The Grain Market Quinoa
1/4 cup The Grain Market Pumpkin Seeds
1/2 tsp salt
1/2 cup mini semi-sweet chocolate chips
1/2 cup peanut butter
1/3 cup honey
1 tsp vanilla
Combine Oats, Quinoa, Pumpkin Seeds, Salt, and mini Chocolate Chips.
Stir to Combine.
Add Peanut Butter, Honey, and Vanilla.
Mix well.
Pour into 9 x 13 dish prepared with parchment paper. Press firmly.
Refrigerate for 30 min.
Cut and serve immediately or store in the freezer for a quick on the go snack.