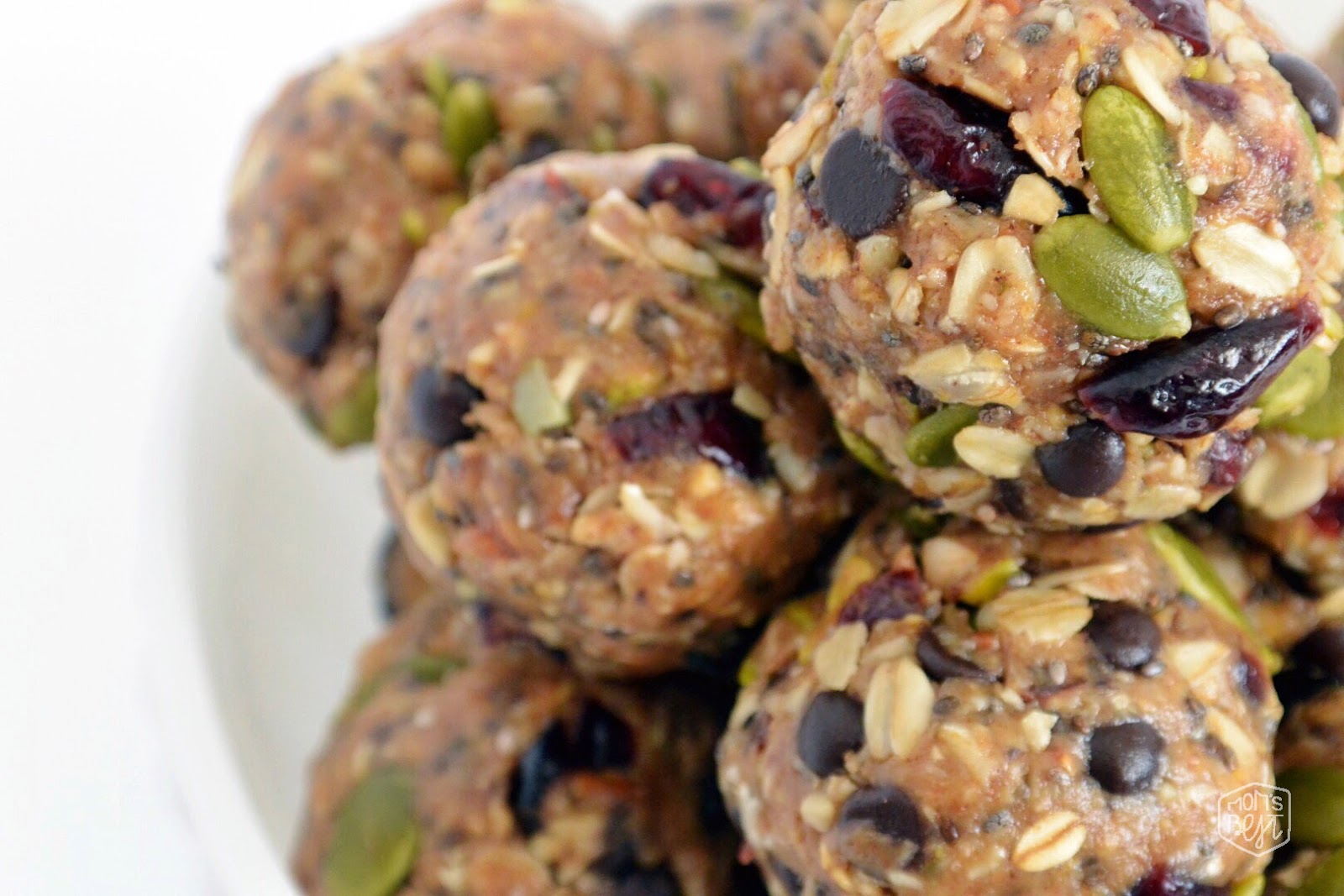 2 cups The Grain Market Rolled Oats
¼ cup canned pumpkin puree
¼ dried cranberries
½ The Grain Market Pumpkin Seeds
1 tsp pumpkin pie spice
½ cup honey
Combine all ingredients in bowl and mix to combine. 
Using an ice cream scoop, scoop mixture into 1 inch balls. 
Place on parchment paper and refrigerate for 20 minutes. 
Transfer to air tight container and enjoy!!