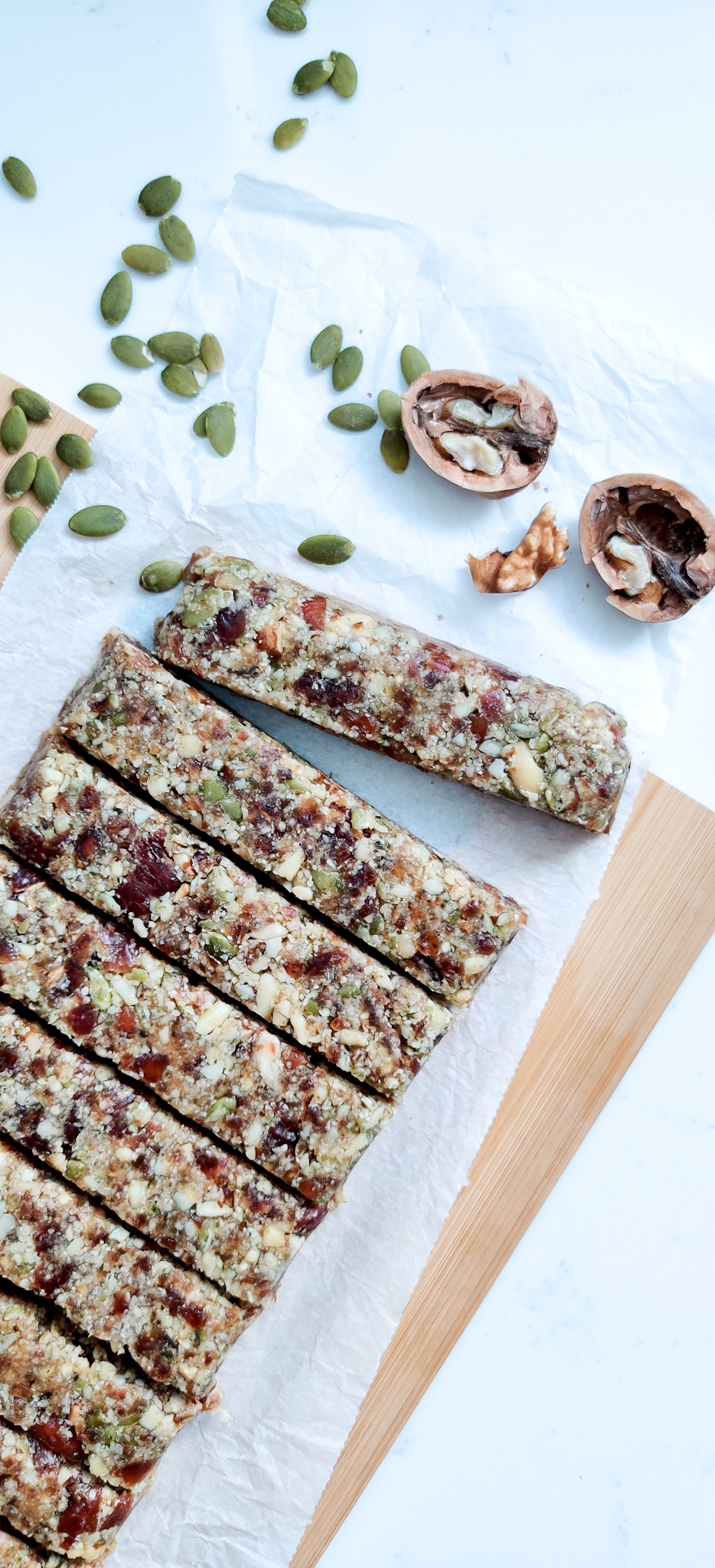 2 cups pitted dates
1/4 cup walnuts
1/2 cup The Grain Market Pumpkin Seeds
1/2 cup silvered almonds
1/2 cup shredded coconut
1/2 teaspoon salt
In a food processor or blender combine walnuts, pumpkin seeds, almonds, coconut, and salt. Give them a few turns just to break down the mixture.
Pour nut mixture into a mixing bowl.
To the blender add dates. Blend until mixture is well blended and very thick.
Add the date mixture to the nut blend. Mix until combined.
Press mixture firmly into a prepared dish.
Refrigerate mixture for 20 minutes. Cut into bars.
Store in the refrigerator for 1 - 2 weeks.
Enjoy!