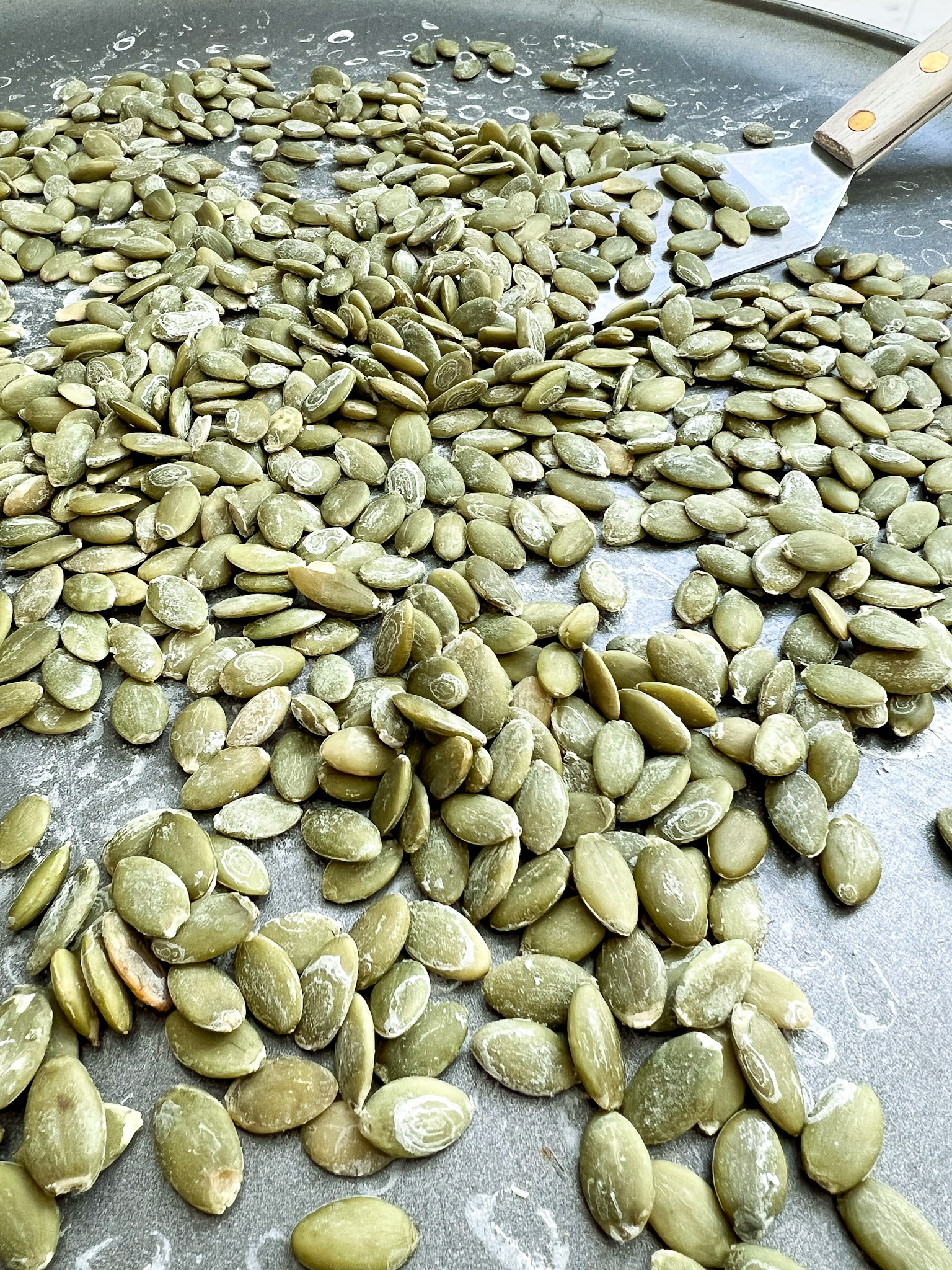 1 cup The Grain Market Pumpkin Seeds
1 1/2 cups water
1 tablespoon of salt
In a large mason jar combine all ingredients. Place the lid on the jar and shake until the salt is dissolved.
Let the mixture rest for 1 hour.
Drain pumpkin seeds through a colander. Do Not Rinse.
Place on a non-stick baking sheet. I use a pizza pan. 
Bake at 190 degrees for about 5 - 10 minutes. Adjust seeds. 
Bake just until the seeds are completely dried out. 
Enjoy!