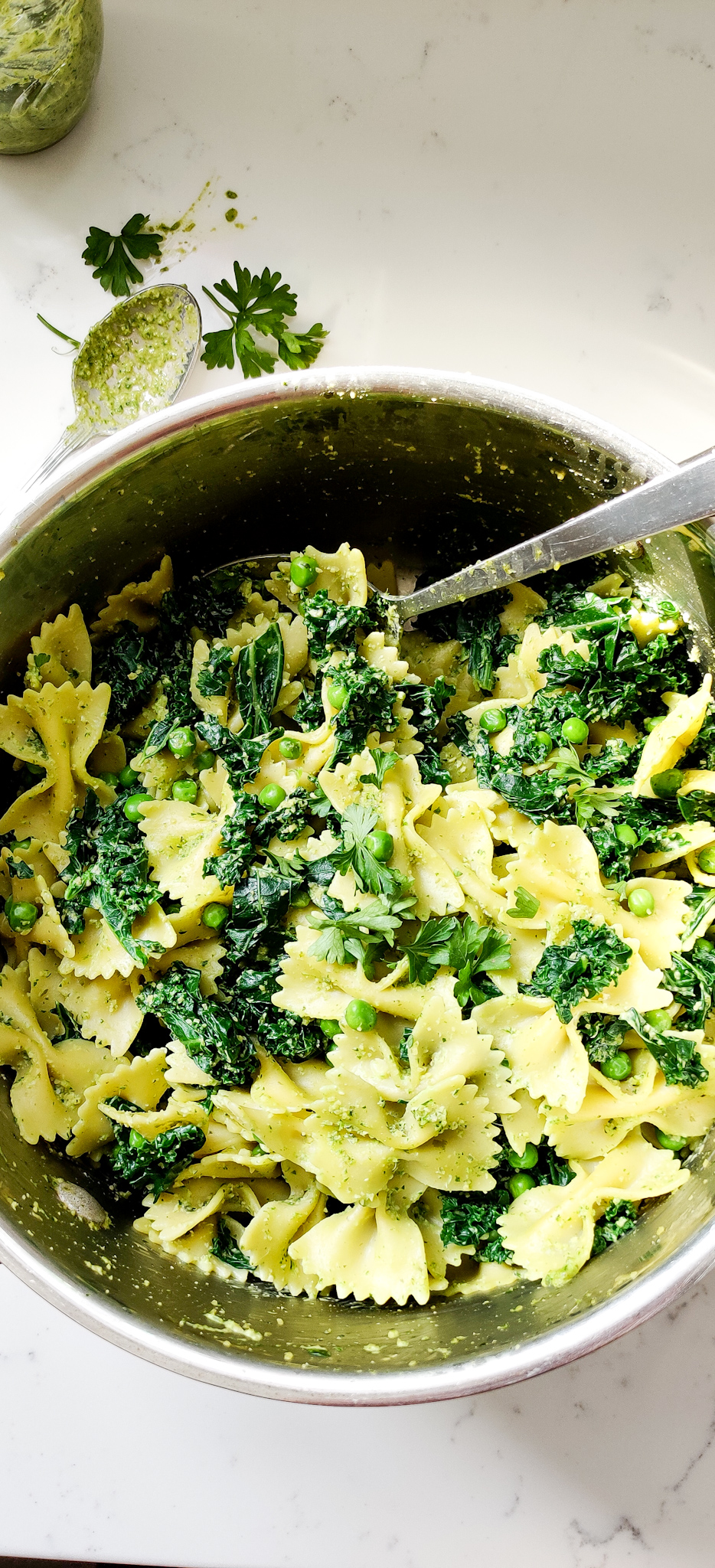 1/2 cup The Grain Market Pumpkin Seeds
1/2 bunch fresh parsley
1/2 bunch fresh cilantro
2 cloves garlic
1 tablespoon tahini
1/2 teaspoon salt
1/4 cup nutritional yeast
1/3 cup water
Combine all ingredients in a blender. 
Blend mixture adding a drizzle of water as needed until pesto is thick and creamy.
Enjoy!