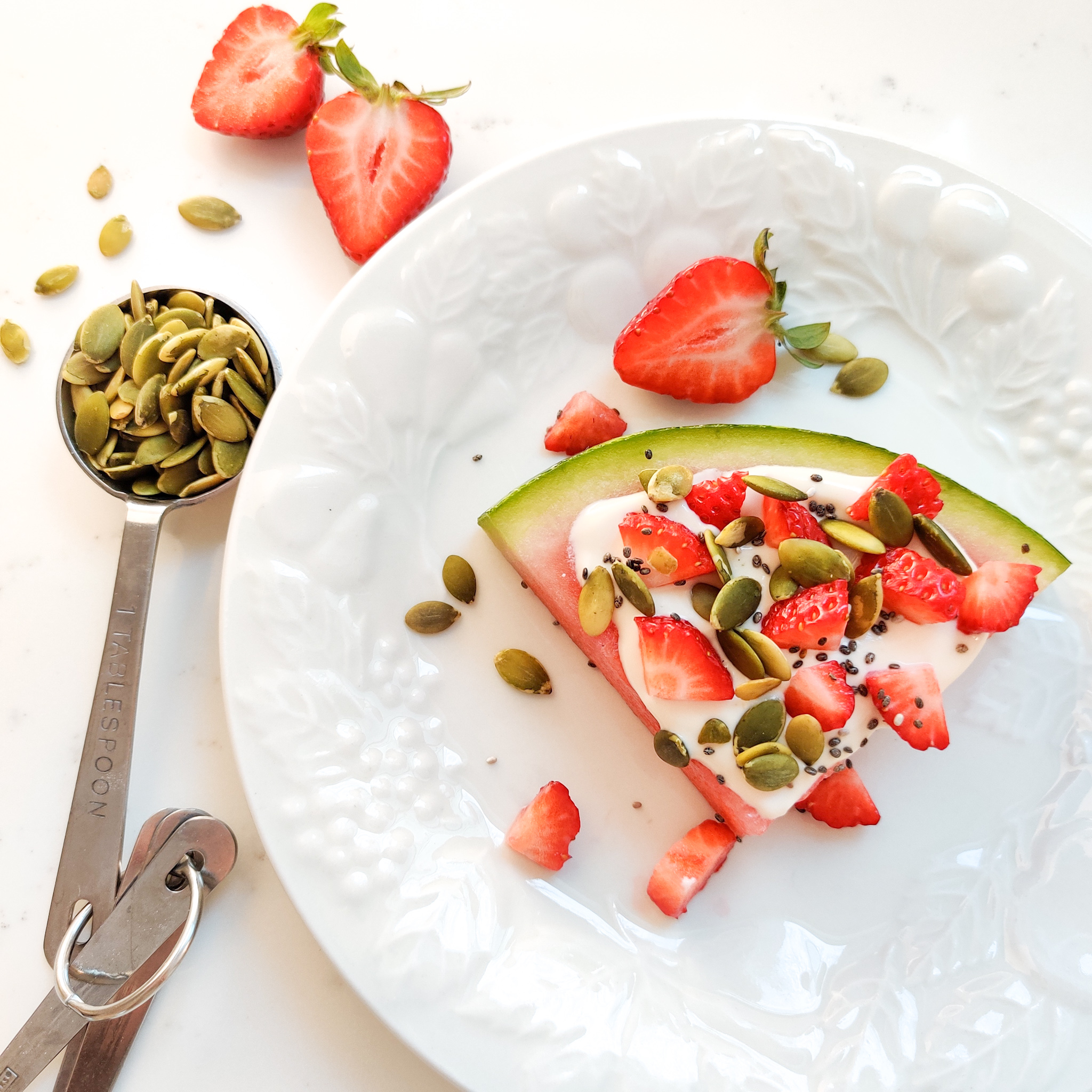 1 small watermelon sliced thick
1/2 cup sour cream
1 tablespoon brown sugar
8 - 10 diced strawberries
2 tablespoons The Grain Market Pumpkin Seeds
1 teaspoon The Grain Market Chia Seeds
Combine sour cream and brown sugar. Mix well.
Spread sour cream mixture on watermelon slices.
Top with strawberries, pumpkin seeds, and chia seeds.
Enjoy!