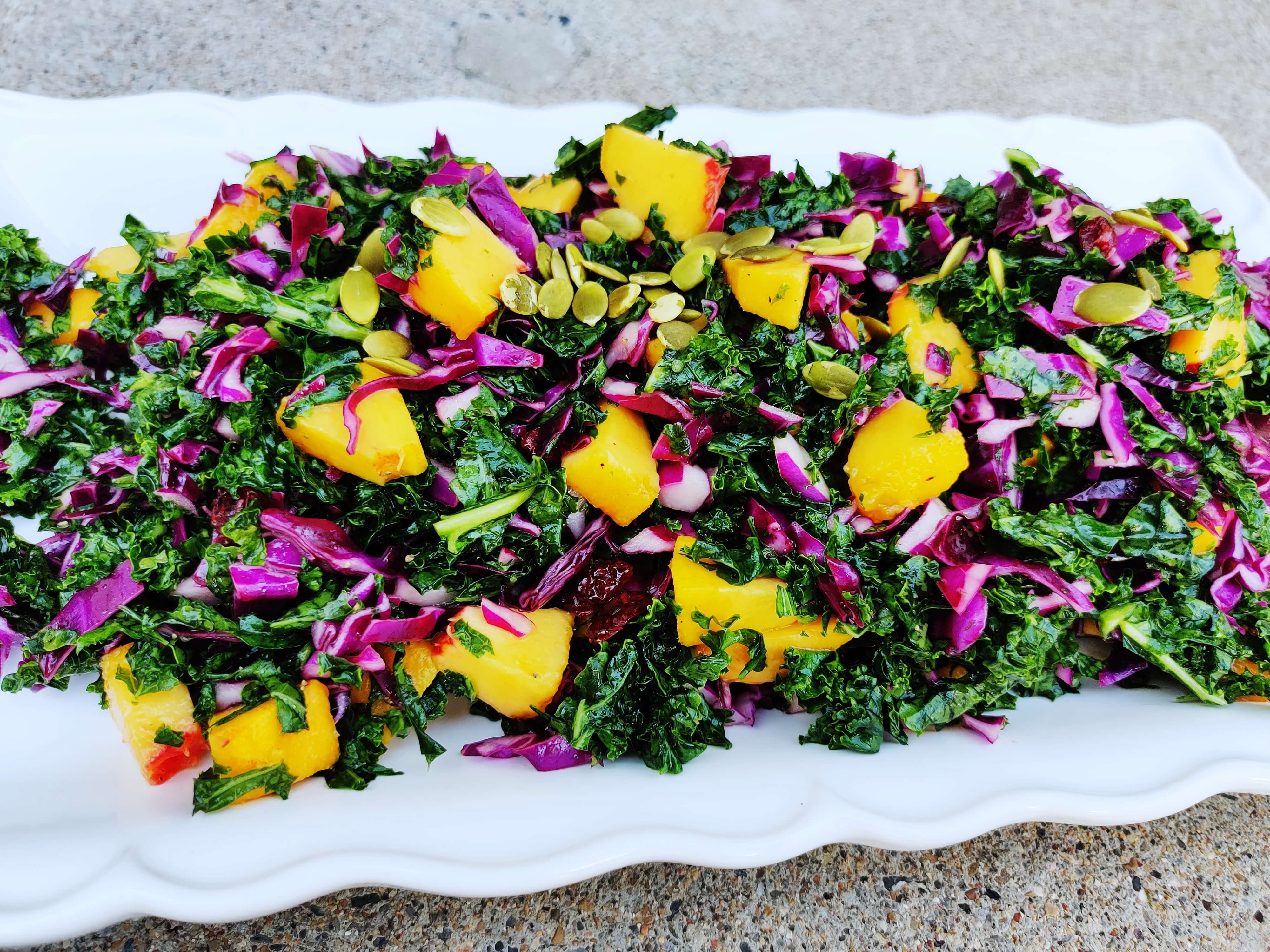 1 bunch of Kale, thinly sliced and massaged with a pinch of sea salt
1/2 of purple cabbage, sliced thinly
2-3 fresh peaches, diced into chunks
1/2 cup dried cranberries
1/2 cup The Grain Market Pumpkin Seeds
1 tablespoon canola oil
4 tablespoons of apple cider vinegar
1 teaspoon of sugar
1/2 teaspoon of salt
1/4 teaspoon of pepper
Combine kale, cabbage, peaches, cranberries, and pumpkin seeds. Toss gently to combine.
Prepare dressing. Pour over kale mixture until well distributed.