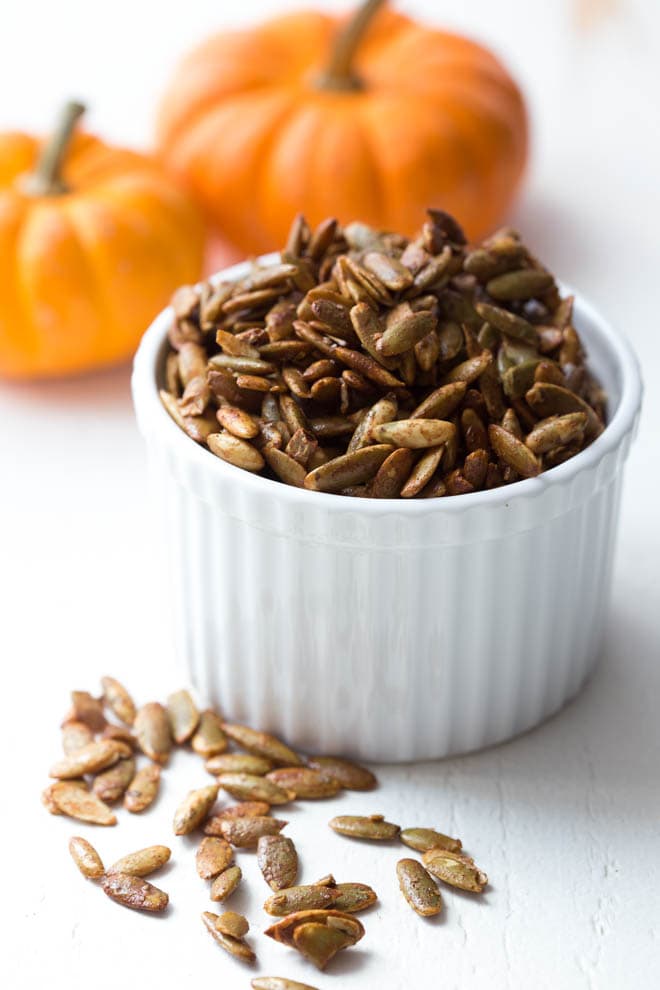 1 tbsp coconut oil, melted
1 tsp cinnamon
2 tbsp coconut sugar
1/2 tbsp vanilla extract
1 cup The Grain Market Pumpkin Seeds
Preheat oven to 350 degrees F and line a rimmed baking sheet with parchment paper. 
Combine the ingredients in small bowl. Mix until fully combined. 
Spread over the prepared baking sheet. Roast for 20 minutes, stirring after 15 minutes. Remove from oven and cool.