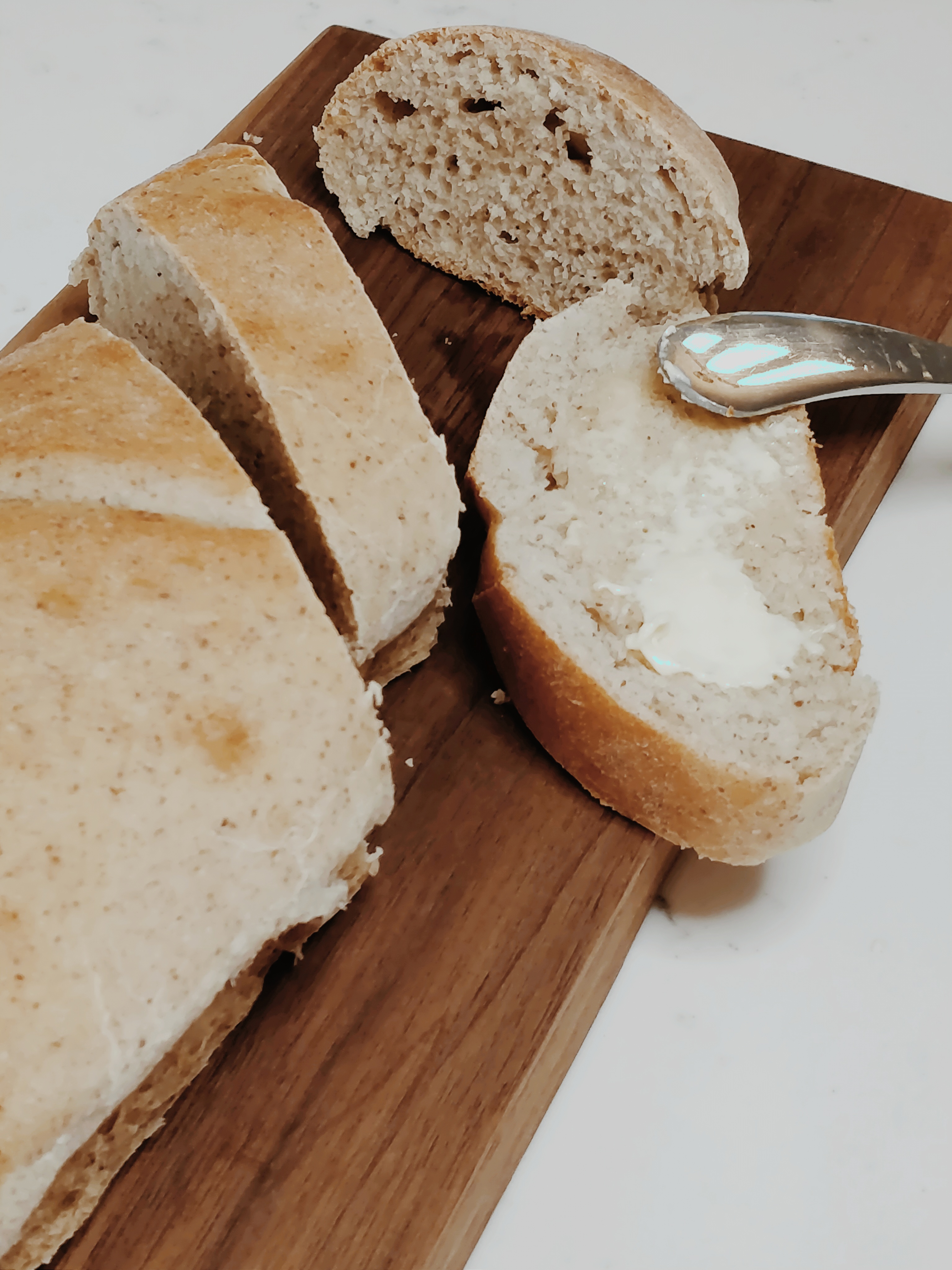 2 cups warm water
2 pkg yeast
3 tbsp sugar
1 tbsp salt
1/2 cup oil
1/2 cup The Grain Market Flax Seeds, ground fine
4-5 cups flour
Combine warm water, yeast, and sugar. Let rest until mixture becomes frothy.
Add salt, oil, flax. Mix well. Slowly add flour one cup at a time.
When mixture leaves the bowl without sticking you have enough flour. Let dough rest stirring occasionally for one hour.
Make dough into 3 long loaves. Place on greased baking sheet. Let rise for 30 min.
Bake loaves in the oven at 375 for 20 - 25 minutes or until light golden brown.