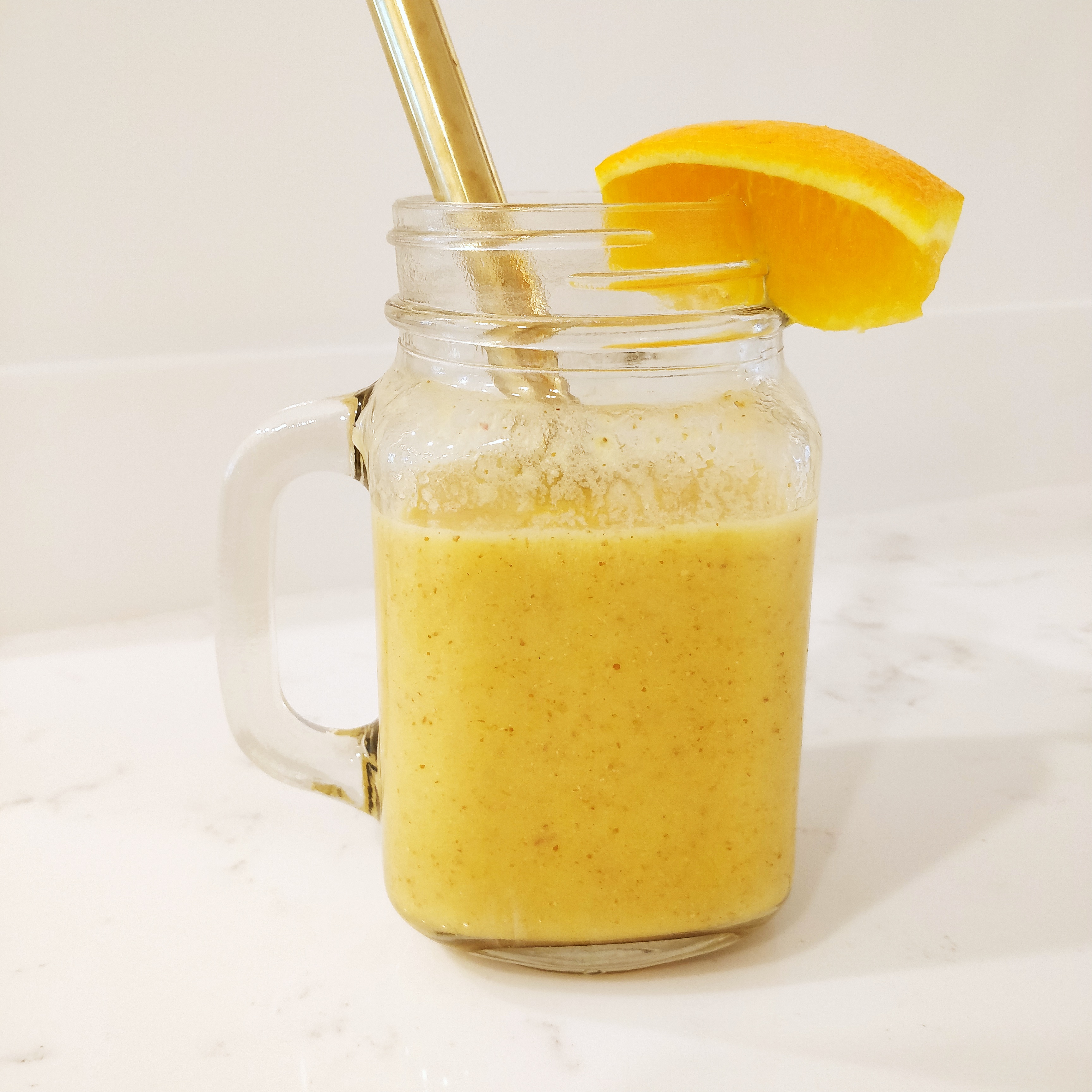 1/4 cup The Grain Market Flax Seed, ground fine
1 banana
1/2 cup frozen peaches
1/2 cup frozen pineapple
1/2 cup frozen mango
splash of almond milk
1 - 2 pealed oranges
Place all ingredients in blender. Blend well. Continue to add almond milk until you reach your desired consistency.