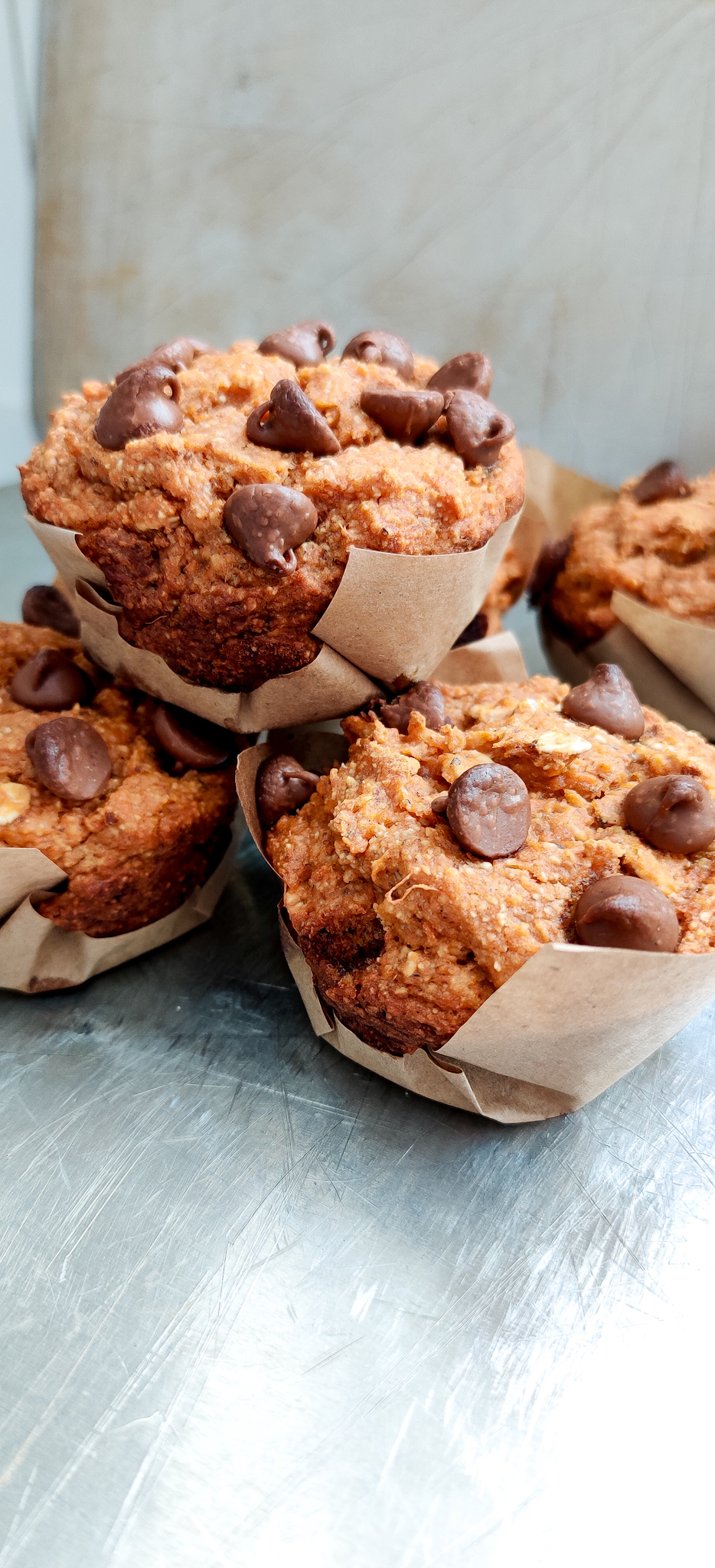 1 large sweet potato steamed or roasted and peeled
1 heaping tablespoon The Grain Market Flax Seed, ground
1/2 cup sugar
1 teaspoon vanilla
3/4 teaspoon baking soda
3/4 teaspoon baking powder
1/2 teaspoon salt
1 1/2 cups ground, The Grain Market Rolled Oats
1/4 cup The Grain Market Rolled Oats
1 cup chocolate chips
Preheat oven to 350 degrees.
Prepare muffin tin.
Prepare a flax egg by combining ground flaxseed with 3 tablespoons of water. Let mixture rest for 5 minutes.
In a mixing bowl mash sweet potato until smooth.
Add flax egg, vanilla, and sugar. Stir well.
Add remaining ingredients.
Place a large scoop into each muffin tin.
Bake for 15 - 20 minutes or until golden brown and firm to the touch.