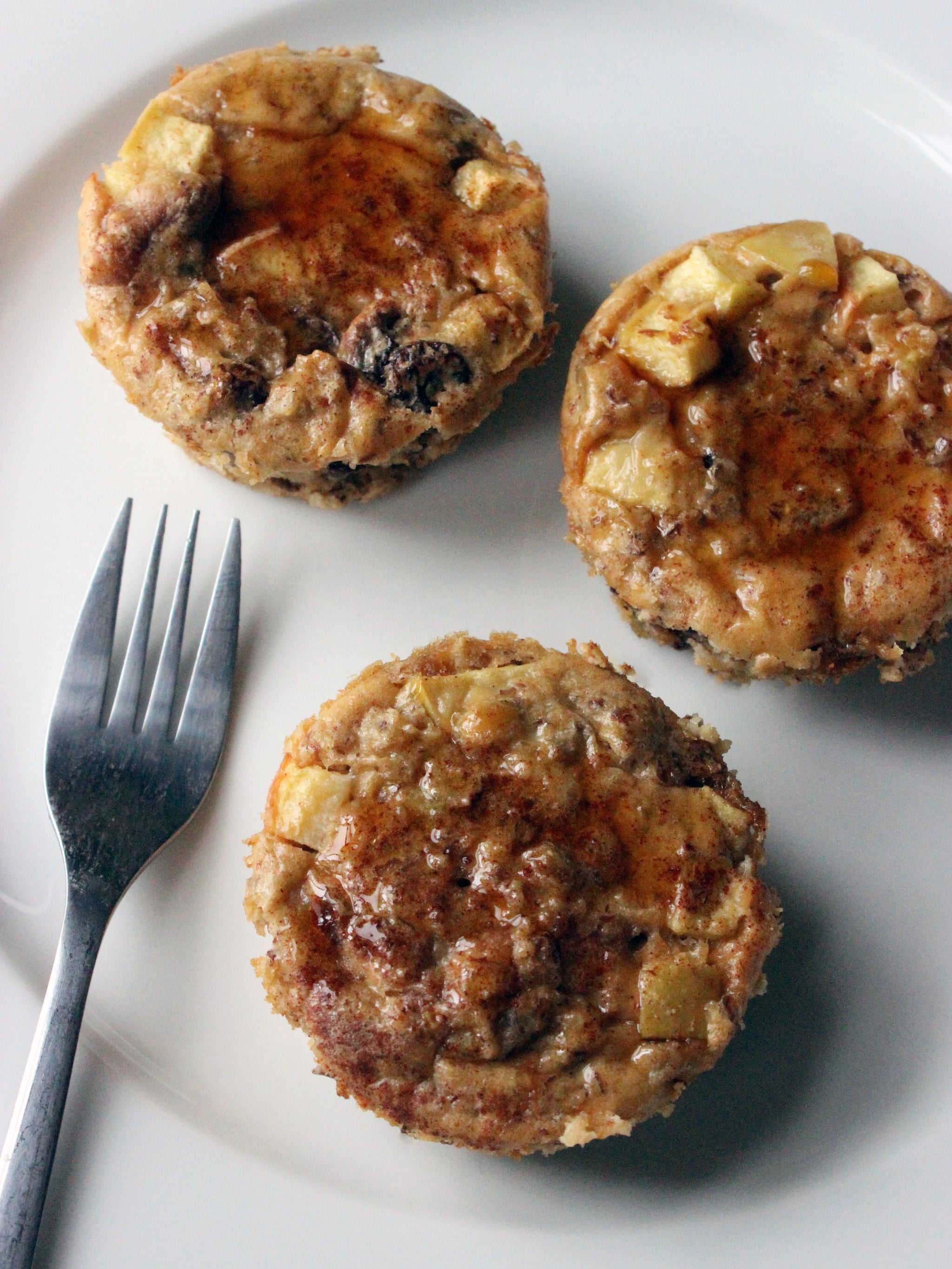 1/2 cup nut butter of any variety
1/3 cup milk of choice
1/3 maple syrup or honey
1 tsp vanilla
1/2 tsp ground cinnamon
1/2 cup The Grain Market Rolled Oats
2/3 The Grain Market Flax Seed, ground fine
2/3 cup raisins or any add in's of choice ( we love diced apples)
Preheat the oven to 325 F.
Prepare muffin pan with muffin liners or spray pan well.
In mixing bowl combine nut butter, maple syrup, milk, vanilla, and cinnamon. Mix well.
Stir in rolled oats, ground flax seeds and raisins. Combine well. Add more milk if needed.
Spoon mixture evenly into muffin tin.
Bake for 18 - 22 minutes, or until golden brown.
Enjoy warm or grab for a quick breakfast on the go.