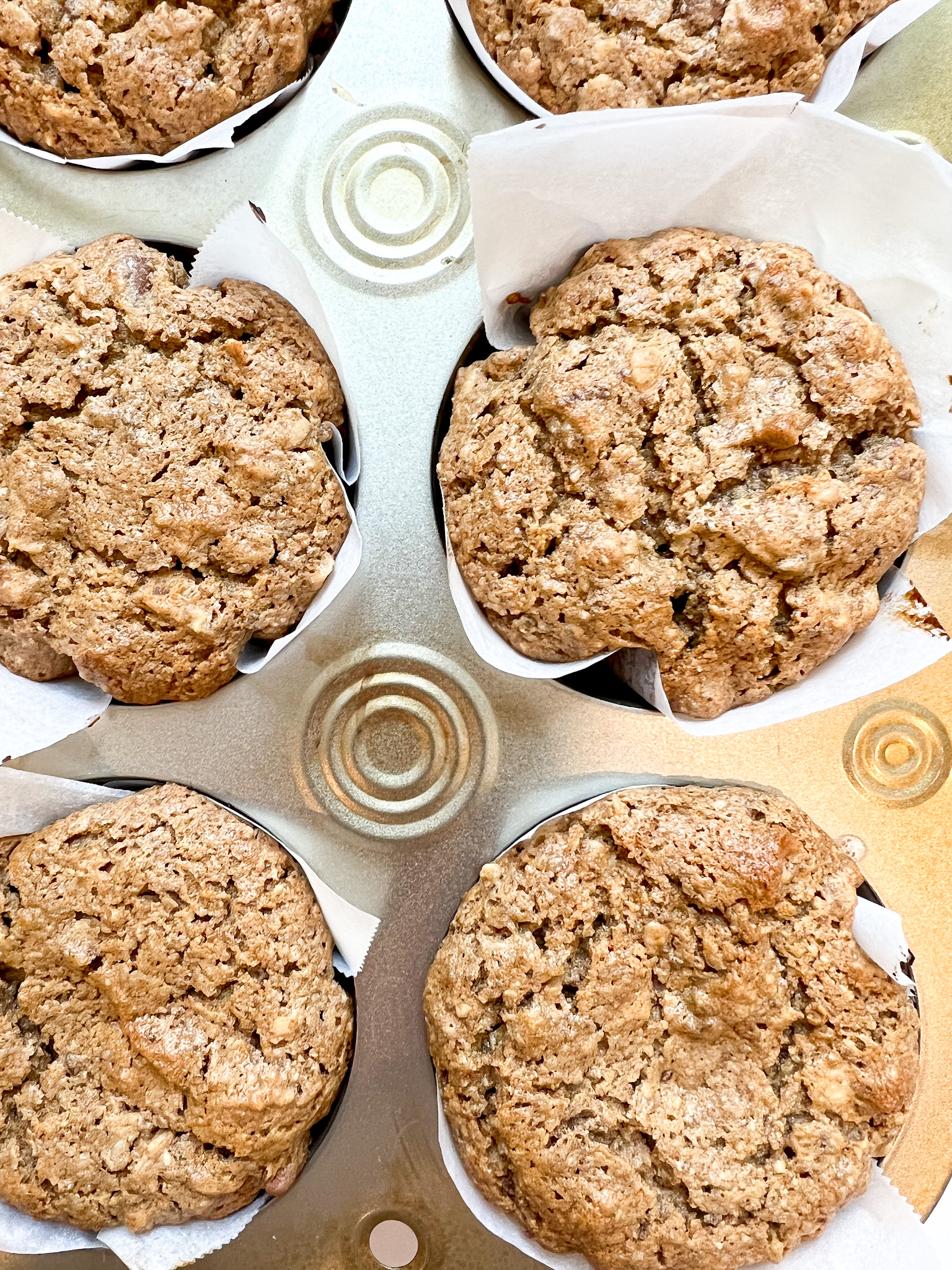 1/2 cup The Grain Market Rolled Oats
1 tablespoon ground,  The Grain Market Rolled Oats
2/3 cup ground, The Grain Market Flax Seed
1/4 teaspoon salt
1/2 teaspoon baking powder
1/2 teaspoon baking soda
1/3 cup honey
1/2 cup peanut butter
1/3 cup almond milk
1 teaspoon vanilla
chocolate chips
Preheat oven to 350 degrees.
In a large mixing bowl combine oats, oat flour, ground flax, salt, baking soda, and baking powder. 
To oat mixture add honey, peanut butter, almond milk, and vanilla. 
Fold in chocolate chips.
Bake at 350 for 20 - 25 minutes or until lightly golden brown on top. Insert a toothpick to ensure that the center is cooked. This recipe is similar to a brownie so it may collapse a bit after baking. 
Enjoy!